If you were a tree, what would you be?
I would say I could be characterized as any of the fire dependent southern pines since we both promote fire across the landscape.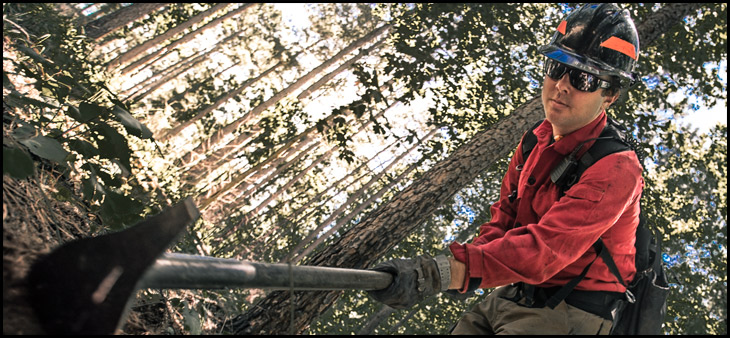 Could you summarize what you do with fire? 
 I am the Fire Research Specialist for the Center for Forest Disturbance Science. I coordinate and implement the deployment of sensors in lab and operational fire missions. I also manage the associated datasets which includes processing, performing quality control measures and analyzing the data.
What does a typical field day look like?
On a typical research burn day I am up well before daylight to check weather forecast to confirm conditions are favorable to proceed with our planned operations. Check and double check infrared and video equipment to insure the equipment is ready to be deployed. Meet with the host operational burn team where we plan to collect data on a fire to coordinate final burn plans for the day and examine predicted fire behavior and weather forecasts. I lead the research team in the operational setting to the burn unit and deploy infrared instruments and take pre-burn measurements. Once we are set up we wait for the burn team to arrive and begin firing operations. Once the burn is in underway I coordinate timing to start cameras and direct firing operations in the research area of the burn unit to insure research objectives are met.  Then after the fire has burned through our area of interest and it is safe to re-enter the burn unit we break down equipment at the end of the day and rehab infrared cameras for next operational period. Finally I download and back up the data and perform initial quality control measures to protect the integrity of the dataset.
What inspired you to start doing this? 
I graduated from the University of Georgia, Warnell School of Forest Resources with a Master's degree and immediately went to work as a seasonal firefighter spending summers in Montana and winters in Georgia. After a few years as a seasonal I got a permanent senior firefighter position in Central Florida. When the opportunity to work with the fire team at the Center for Forest Disturbance Science came up I knew I had to submit an application. Here I get an opportunity to help bridge the gap between cutting edge science and operational fire managers. I get to enjoy the best of both worlds and help research scientists get quality data in a complex environment.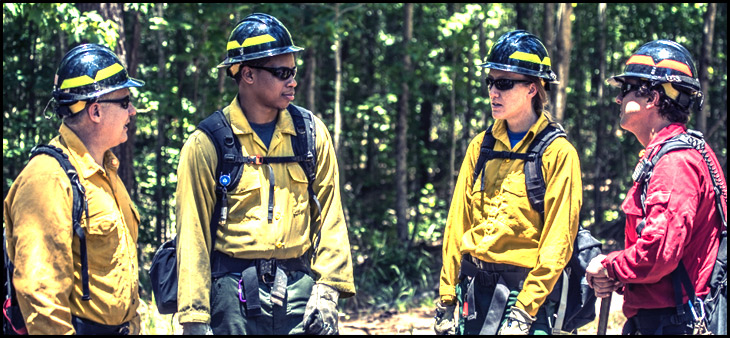 Why do you think it's important?
I think it is important because this research is directly applicable to how both public and private lands are managed with fire to ensure future generations can enjoy healthy intact fire dependent systems.
What do most people not know about fire and fire science?
At the most basic level I don't think a majority of the public knows the forest lands that they may have in their area are dependent on fire to maintain forest health and promote habitat for a variety of threatened or endangered species.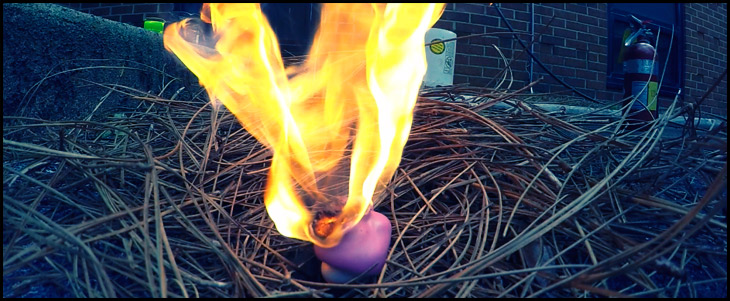 What is the most rewarding thing about doing this work? 
Working with scientists is awesome because I am constantly being mentally challenged to look outside the box and to not just answer questions but derive new ones that can help push the science forward.  
What if others want to help our forests – how can they help?
First I would say just get outside and go for a walk in the forest. I think general interest grows knowledge and knowledge leads to a culture that not only cares but actively engages in preservation of our forest and their associated wildlife. There are plenty of parks, forests, wildlife refuges and nature centers with interpretive displays to facilitate learning. 

Finally, do you have any advice for a young student wanting to get into this field? What would you tell them?
Stay out of trouble and take every opportunity to learn whether in Middle School or College. A strong mind and the discipline that comes with it will provide the basic tool set to follow your dreams. Getting involved with land management organizations and taking outreach opportunities through volunteer work is a great way to learn about the natural systems in your area and make personal contacts. There is a lot of opportunity in multiple natural resource fields that help preserve nature and get the word out to others.