Camera Gear for Filming in Remote Locations
If you're a seasoned filmmaker you probably have a kit that you bring with you on location. It works for you, and you know exactly where everything is. However, if you're new to photography and filmmaking, deciding what to bring on an expedition can be a daunting task. I want to start by introducing you to the very basic kit that you'll need to bring with you. Then we can expand from there, depending on your trip needs.
Now that we've laid out what we bring, let's expand that to what we took on a 12-day expedition in the Grand Canyon. You'll be able to see what things you may need in these remote conditions with little ability to recharge batteries (solar recharging wasn't an option), in a harsh environment, yet requiring minimal setup.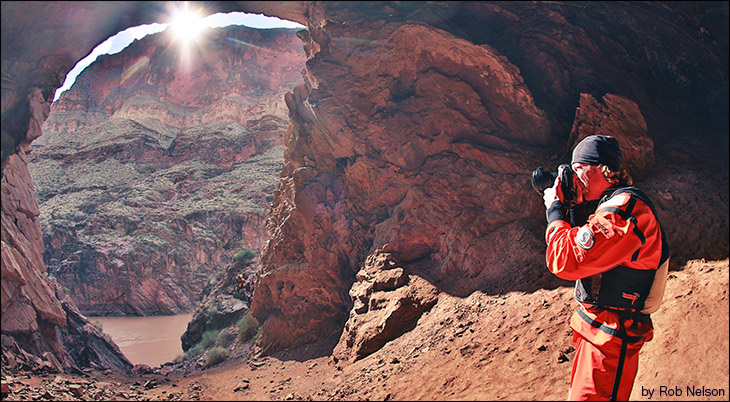 Check out this short trailer from the trip, then read on about the equipment we used.
The Camera
Jonas and I each brought with us our Canon 5D Mark II/III. I highly recommend DSLR cameras as they double as both a still camera and a video camera…and take amazing photos like this: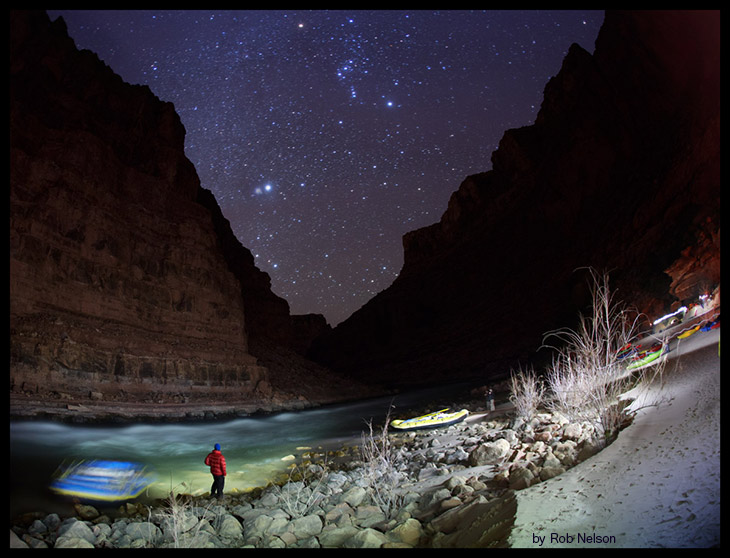 Granted, these two cameras are in the 2-3K dollar range. If you're trying to cut costs, I'd recommend the Canon 70D. It is one tier lower than the the Canon 5D but has some amazing improvements, such as a flip screen that will allow you to film yourself. Plus, it's only about 1K!
Lenses
Lenses are key to making an awesome film with a DSLR. However, the most important thing is to cover your entire zoom range. If you have a kit lens, bring that. Our lenses for this particular field shoot included the following:

Batteries
When I went on expeditions in the past I would worry about how to charge everything. With these DSLR cameras though, you can simply buy a ton of off-brand batteries. (Our friend Neil Losin, who did a similarly long expedition, sent us 20 batteries to pack and use. Thanks Neil!) You can get them on Amazon for about $15 each.  In total, we took with us 25 batteries for 12 days. With time-lapses, we ended up using 22 of them. They don't last forever, but they're not bad!
Audio Gear
I brought two pieces of audio gear. The main one was the Rode Videomic Pro. We also brought a wireless mic setup, but we probably wouldn't bring it again. It was hard to get people wired up, so we didn't use it that much. We just filmed our subjects close up, enough to get the Rode mic to pic it up.
Time-lapses
Don't forget to bring an intervalometer to shoot amazing time lapses. Here is a little short I did in the canyon describing my method.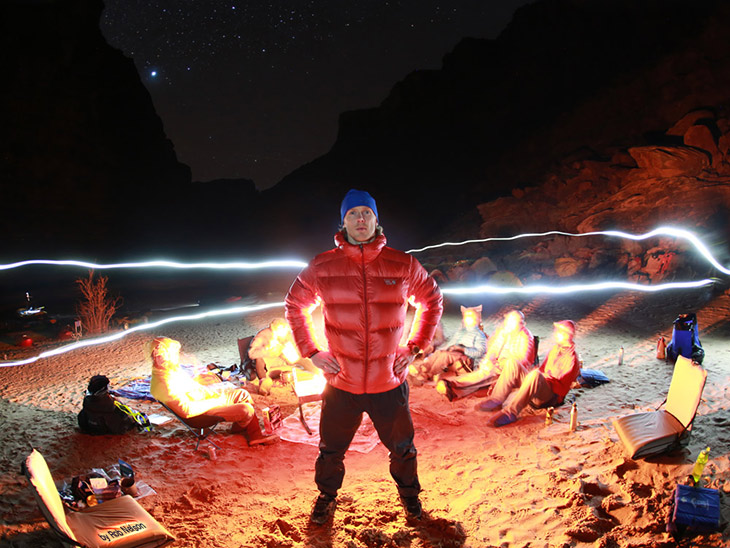 Extra Gear
There are a few extra things I brought, that  really took the production value to the next level.
I hope this helps as you plan a filmmaking expedition. Here is a second, "what's in your bag" video showing our 2016 field setup. Leave us a comment if we left anything vital out!