We are an extremely passionate group of scientists, educators and filmmakers that have come to the conclusion that learning about science should be fun and easy. We have a diverse collection of working professionals, including a production team of award winning science-filmmakers, a team of on camera talent, and a collection of science content writers who are dedicated to helping expand the untamedscience.com outreach portals.
Rob and Jonas help give you a feel for the mission of Untamed Science
Anyone with a passion for nature can come to UntamedScience.com and learn about their favorite species, biology topics – and even learn tips and tricks to make their own videos. We have also integrated lesson plans into our content, making it as easy as possible for teachers to use the site in their classrooms.
Now there is more to Untamed Science. In 2009 and 2010 we worked with Pearson Publishing to create quality educational films for the classroom via their entire line of science textbooks. In fact, our high school BioAdventures series is already in schools all across the country. We estimate that roughly 65 percent of students may have used our videos in class by the time they graduate. Learn more about that program here. Now we're creating weekly science shorts in collaborations with Pearson's Online Learning Exchange (OLE). Those videos come out through OLE's blog as well as our YouTube channel.
We're always on the lookout for new collaborators who want to tell their science story in an interesting way. Browse through our on-camera geeks, our board of directors, our production crew, and our example podcasts. Then, get in touch with us so that we can work together!
Untamed Science Board of Directors
The board of directors is composed of a diverse group of science educators that see the need for engaging videos about science topics for both primary and secondary education.  Read about the board's mission.
Nick Whitney – Mote Marine Laboratory
Dick Co – Northwestern University
Erica Santana – Auburn
The Untamed Science Crew and Staff
The on-camera faces of Untamed Science are just a few of the many people that have made this site a success. Untamed Science is actually a science filmmaking production company. Thus, we would also like to note a few of the other key players involved in making Untamed Science what it is today.
Rob Nelson – Executive Director of Untamed Science / Host / Producer
Jonas Stenstrom – Director of Untamed Science Sweden / Host / Producer
Haley Chamberlain Nelson – Host / Writer / Producer
Louise Fornander – Host / Writer / Producer
Melissa Salpietra – Producer JASON LIVE events / Writer / Editor
Dan Bertalan – Producer/Marketing Specialist/Business Coordinator
Hazen Audel – Host / Educator
Danni Washington – Host / Oceans Awareness Advocate
Michelle Lotker – Camera / Host
Sam Fulbright – Cameraman
Erica Santana – Host and Content Writer
Jaime Jelenchick Jacobsen – Producer
Matt Browning – Editor / Post-Production Supervisor
Ed Watkins – Producer/Post-Production Coordinator
Keren Albala – Science Animator
Spencer Britton – Animator
Mike Colarik – Animator
Derek Perkowski – Animator
Monica Pinzon – Camera-person
---
The mission of Untamed Science is to create engaging science shorts, yet the key to our success is the diversity of media tools we use to distribute our work. In essence, we're utilizing the plethora of new media forms to help us spread the word, hopefully so that we can get the message of science out to a greater number of people.
Our Website Portals
Our website acts as one of our main outreach sources. It's an easy way for people to find us via web searches. Since this is the main way we get new visitors we've put a great deal of effort into creating factual content on the site. We've found that the text we add helps draw the visitors that then have the chance to see our videos. It's also a great way for us to include additional information and links with every video we produce.
So as to target particular users we have created several portals.
Biology Portal: For biology teachers and their students, they'll find videos targeted to subjects they actually learn about here. We've divided this section up into areas that teachers actually teach. The subjects span all state standards and are being aligned particularly to the new national standards.
How-to-Filmmaking: To accompany an upcoming book of ours, we've developed a site to help encourage and grow new science filmmakers.
Biodiversity: Because we're passionate about biodiversity in general, this is one of our main public interest sites.
YouTube Channel
YouTube is probably the best way to follow all of our videos. It's the first place we update, and its the most interactive. While you're watching each of our videos we've made sure to introduce you to other great videos that you might like watching at the end. Plus, we love the fact that you can leave comments, and we can answer them!

iTunes Podcast
We started what is now the Ecogeeks: Untamed Science podcast in 2006, just after the wave of video podcasting took off. In 2007 we were nominated for Best Wildlife Podcast at the Jackson Hole Wildlife Film Festival (JHWFF). This has been a hugely successful method of distributing our videos and still remains one of our primary distribution techniques.

Interactive Games for Kids
We've actually teamed up with two online gaming companies: Kidcommand.com and ecobuddies.com. These sights have a virtual world that students can navigate through and learn about various ecosystems. Students can interact with an avatar of the Untamed Science team and watch our videos while they're playing the game! For instance, while they're in a submarine they might watch our deep sea video and then take a quiz. We think it is a fantastic method of learning, and we're excited to share this with kids.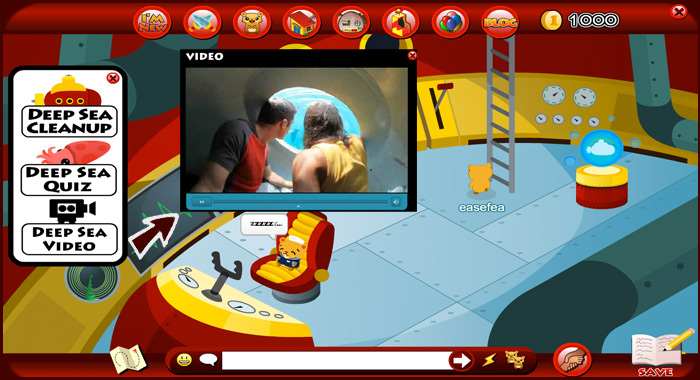 iPad Textbooks
The first ever biology textbook online was Miller and Levine's Biology, and we collaborated on the videos! The book really does revolutionize the way student's will learn! Here is a link to the book.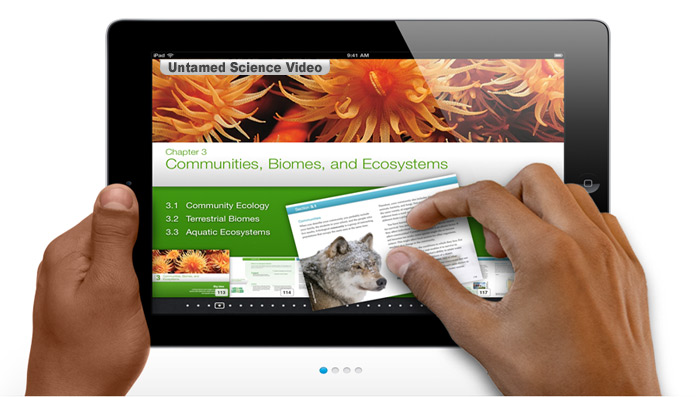 Facebook
Even though the numbers of followers we have on Facebook is only around 1,000, this community is our most loyal. It is here that we get the most responses to our posts, videos, links and news. If you haven't liked our page, you should!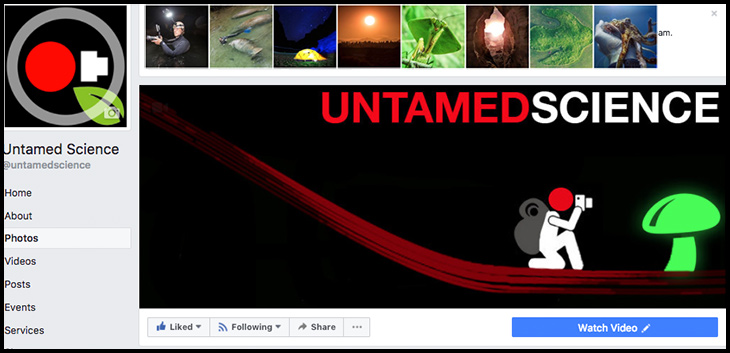 Twitter
Twitter is a great community for sharing news and updates to our videos. I'm really happy that we have a strong Twitter following (almost 3,000). Follow us @untamedscience…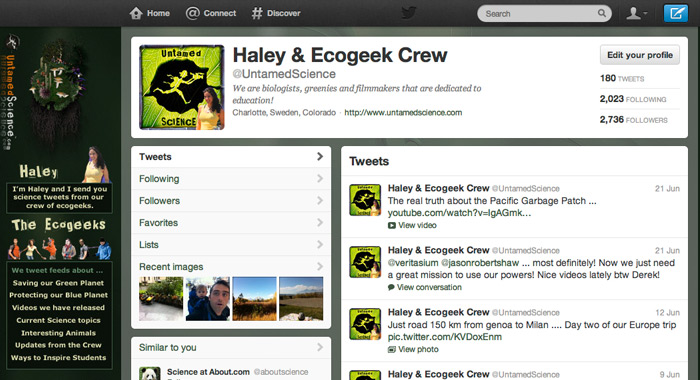 Follow our Blogs
Some things really are more suited for blogging. The Swedish branch has a blog as does the Charlotte branch. Here are links to both.
Elementary Science Songs
One of the series we pride ourselves in the most is the 80-video series of elementary videos we finished, all with an original science song (and yes, we sang all of them). Here are a few on our YouTube channel.

What We Do
Untamed Science is a team of filmmaking scientists who produce, distribute and promote adventure-based, educational science media for all ages. Using a multi-host format, the six Ecogeeks take viewers around the world, showcasing everything from ecology to general science to biology!
Quick Facts
Countries filmed in this year: 24 countries
Estimated audience for the 2017-2018 school year: 650,000 high school students watching 35 Untamed Science videos throughout the year. Middle school viewers estimated to be higher than this in the coming year.
We produced 80 original science music songs in years past.
Web Views : Combined website exposure is a minimum of 300, 000 hits per month. In addition to this, our videos get at least 30,000 views on youtube a month. We estimate similar views on 2 other media sites and have a great following on several social networking sites.
Extreme Sports Featured in Videos: Snow Boarding, Hang Gliding, Sky Diving, Mountain Climbing, Rock Climbing, Wake Boarding, Scuba Diving, Whitewater Kayaking, Rafting, Sand Boarding, Roller Blading, BMX, Skate Boarding, Biking Trials, Mountain Biking, Barefooting, Slolum Skiing, Cross-Country Skiing, Ice Climbing, Soccer, Baseball, Swimming, Running, Road Racing, Free Diving, Caving, Surfing, Spelunking, Repelling, Diving with sharks, mushroom hunting
Areas of Science Topics : Biology, Chemistry, Physical Science, Technology
History
Untamed Science began with a camera, a '76 Chevy Van, a group of adventurous scientists, and documentary called The Biodiversity of Mexico. Rob, Jonas, Hazen, The Wild Classroom, Podcasting, National distribution in half of US schools.