Is an "educational partnership" right for your message?
Whether your message is about environmental awareness or inspiring social change, your challenge remains the same – developing a successful formula for impacting your target audience into taking action. It's a complex formula that requires the right blend of adequate funding, hiring exceptional talent, refined message development, engaging media production and target audience delivery.
The world's leading educational publisher and the world's largest professional science organization both believe that Untamed Science has the right formula. That's why Untamed Science was selected to replace the Discovery Channel in a monumental media program that merged science education with social marketing to inspire the next generation to take ownership in their future by embracing science.

Unlike marketing agencies and media companies, Untamed Science is a rare blend of actual scientists who host and produce compelling videos that have proven to touch the hearts and minds of today's generation. As part of America's classroom curriculum, hundreds of Untamed Science videos will be seen by over half the students in the nation during the next decade, shaping how they perceive the science behind their footprints on this planet. That's also making Untamed Science a household name in the new media revolution of online educational videos.
Besides creating compelling videos that inspire action, UntamedScience.com delivers their content internationally on one of the web's fastest growing free education websites – generating over 300,000 hits per month from students and teachers by offering over 150 science videos plus thousands of pages of science, ecology, environmental, and socially related content.
In the funding part of the formula, Untamed Science creatively builds "partnerships" between organizations, agencies and corporations that end up paying a fraction to receive the compounded impact of their greater message. If your education goals dovetail with our passion for inspiring the next generation of scientists, perhaps we can collectively share our strengths in achieving those common goals.
So if your organization, agency or corporation wants to create and deliver a compelling message to your target audience, we invite you to explore the possibilities of building an educational partnership with Untamed Science. However, because of our established brand and mission, we can only consider programs in the following educational arenas: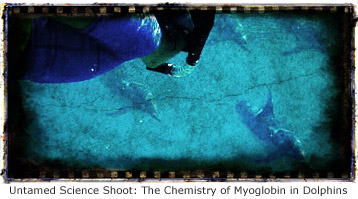 Sustainability
   Environment
   Health
   Science
   Wildlife
   Ecology
   Social issues related to the above
Please feel free to explore some of the sample videos below or others on the site to see if they in fact empower an audience to think for themselves while presenting an engaging educational message. We also invite you to contact us to explore how to creatively inspire your audience into action with compelling media.

The Nervous System – Cone Snail Toxin
http://blip.tv/play/hNNNgprPdQA
Understanding Black Bears
http://blip.tv/play/geMCgrTBYwI
The Deep Sea Biome
http://blip.tv/play/hNNN97AzAA
Remote Sensing
http://blip.tv/play/hNNNgp3eTQA
Wetlands Biome
http://blip.tv/play/hNNNgZmxPgA
The Chemistry of Climate Change
http://blip.tv/play/hNNNgqj5BAA
Barro Colorado Island: Smithsonian Research Institute
http://blip.tv/play/tgGP2wgA