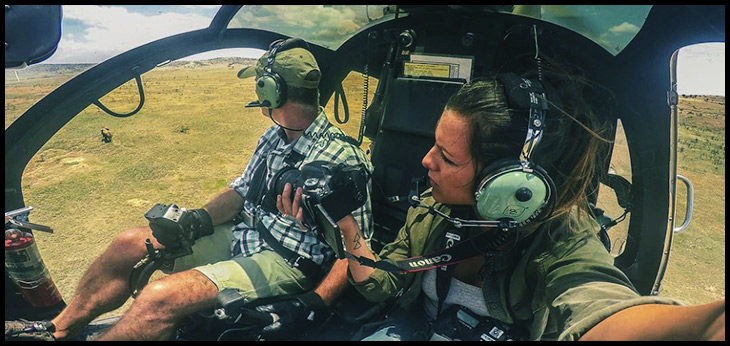 When people ask you what you do, what do you tell them?
I tell people I am a wildlife biologist and presenter. I am primarily a biologist and that is 'what I do' but communicating science is also very important to me!
Is there a particular project that you're most proud of?
Yes there are two projects that spring to the top of my list, both conservation based. Making wildlife content is always great in that I really enjoy trying to inspire others about the natural world however when you see change because of that content, it's really rewarding.
#1 My human – elephant conflict project is one that I am extremely proud of as I document the reality of elephant conservation which addresses a much bigger issue – we are running out of wild space! I'm hoping to start my PhD on such issues nearing the end of the year but I hope the series will get the attention of a wider audience and educate.
#2 is my campaign to make Cardiff, my city and the capital of Wales a plastic straw free city – banning them from establishments such as bars and restaurants and getting them to provide paper alternatives. From this Campaign I have seen a rippling effect in Cardiff of paper straw substitutes and metal alternatives and now my campaign is being headed in 5 other cities across the UK by 5 other female conservationists. Talk about girl power!
Can you explain how you got started in all of this – and what advice would you have for up-and-coming students?
Yes my advice would be just get out there and DO IT! Whether you want to be a presenter, filmmaker or wildlife blogger just start now! I spent a lot of my time before, during and after University outside with camera in hand filming and talking about any and all wildlife I could find – and believe it or not putting those videos online is how I got my first TV job on CBBC. By this way I still do this!! So if you want to get into this industry just start – the more you do the better your portfolio will be, the more practise you will have and you'll have a great time along the way! Be passionate and focused and I promise you, things will come your way.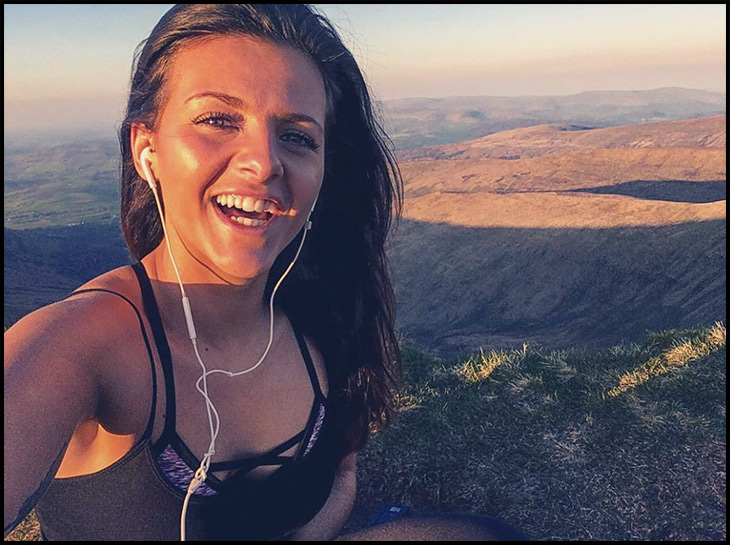 Is there a misconception people have about what you do or is it always as glamorous as it looks?
Absolutely. I get a lot of questions like 'how can I do what you're doing?' because to an outsider looking in it probably looks very simple. But the truth is there is a lot of late nights, hundreds of meetings, endless hours developing ideas for commission, hours spent on trains and evenings spent editing videos. I pride myself on working really really hard but it also helps that I absolutely love what I do!
Tell me about your social media work. How do you treat social media?
Social media is amazing for putting across short form stories to an audience that wouldn't necessarily watch say a whole 3 minute video on the propelling abilities of a damselfly nymph! Personally? I really enjoy putting together videos and images with stories and posting them. I like learning what engages people and what doesn't. That being said I can see why a lot of people see it as a lot of pressure to consistently post, the online world has an attention span of a baked bean!!!!
In 50 years, what do you hope people will remember you for?
We live in a time where our planet is delicate and I feel a responsibility to look after it. So I hope people will remember me for what positive changes I have made.
What are your strengths and weaknesses?
My strengths are that I am a very passionate and hard working person but a big weakness is that I often don't know how to switch off!!!
 If you were an animal – what would you be.
Ah this is such a hard question!!! Either something enormous or something elusive, that we still don't know a lot about. Perhaps a Lake Titicaca frog found in world's highest lake in the Andes mountain or perhaps a blue whale.. because who wouldn't want to be a blue whale?
Any last things you'd like people to know about you and what you're doing?
Yes at the end of April as mentioned above I have an exciting 10 part online series coming out on the reality of elephant conservation and human – elephant conflict. It is entirely filmed, edited, produced, narrated and presented by me for an amazing conservation organization called Space For Giants. I will also be producing short form videos on my own channels alongside it. I also have some 'wild ocean expeditions' coming this summer where I'm leading 4 – 5 hour adventure wildlife boat trips off the welsh coast – blue sharks, puffins, diving gannets and island visits with some of the largest seabird colonies in the world – including swimming with seals, sea kayaking & swimming, wildlife photography tips – the lot!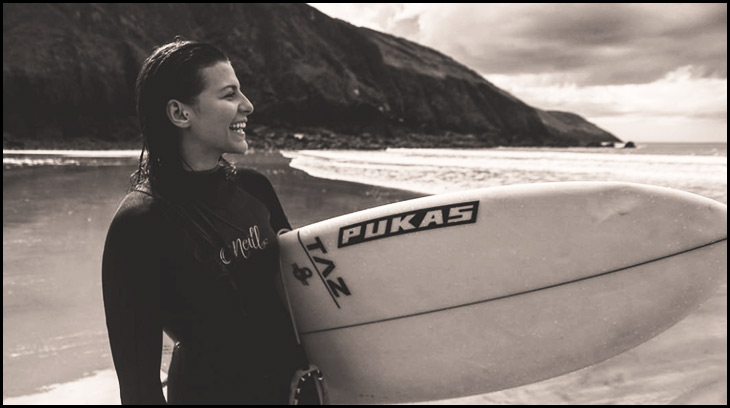 Extra Links to Lizzie's work