Bug hotels are structures created from plant material that provide shelter for common garden insects such as bees, beetles and butterflies.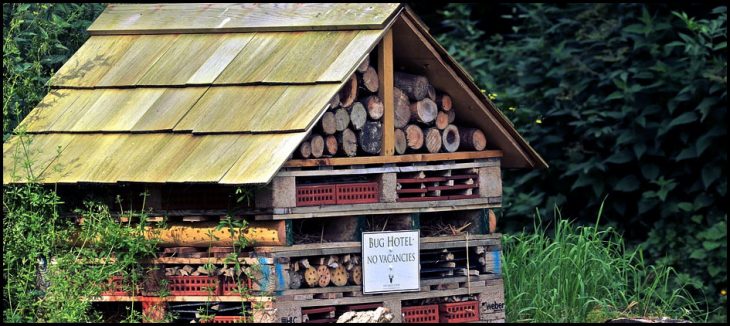 Bug Hotels: An Effective Teaching Tool
Building a bug hotel is a great opportunity to teach children about the natural world that surrounds us. This activity is an ideal choice for educators seeking a more hands-on approach to making kids enthusiastic about nature. Children will relish the chance to get involved in the design and construction of the structure and the fun doesn't end there, as they can then keep a close eye on the visitors it attracts. Not only do bug hotels teach kids how to identify native animal habitats, but they also help to instill a sense of stewardship for the earth that will hopefully trigger a lifelong appreciation for the planet.
What You Will Need
While pre-made hotels are available for purchase, building your own is far more fun. Assembled from plant material and garden miscellanea, bug hotels are inexpensive to make and offer a creative way of recycling otherwise useless odds and ends.
When constructing your hotel, it's important to cater to the needs of the specific insects you are trying to attract. You will need to take this into account when selecting your materials and location.  As such, the design process offers an opportunity to learn about animal habitats. For example, for Ladybirds use dry leaves, sticks and straw and for bees for include holes and small tubes made from wood.
Find out More about Bug Hotels
If you are curious about bug hotels and would like to learn more, you should check out the infographic below from Capital Garden Services. This super informative graphic offers some simple, yet practical guidance about how to build your very own bug hotel and outlines some of the considerations you will need to keep in mind throughout the build.