Your website is how most of the world sees you and your lab.
It might be hard to admit but as we live in this virtual age, many people that we interact with will never meet us in person. They see a virtual representation of what we do. That's why having a good web presence is so important.
Sure, you could just have a FB or Instagram presence, but a website builds confidence in your lab, organization, or message. It's like coming to a meeting showered or even better, in a nice suit. The style you pick is up to you, but it's important to tell others what you do in the pages of the site.
There are a few websites we've built, but one of the big ones is one you're looking at right here. UntamedScience.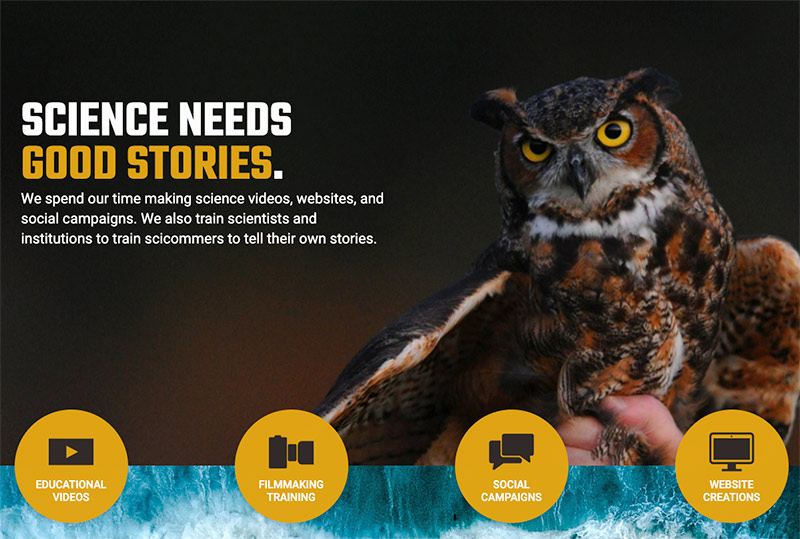 We also created StoneAgeMan, a learning portal to bring back primitive skills and teach about mental health.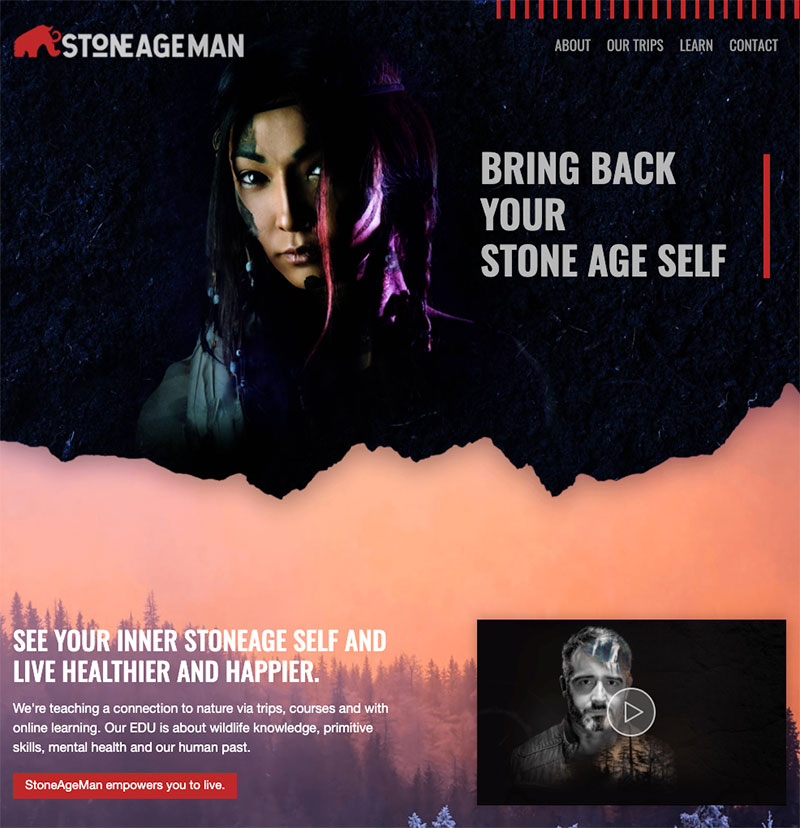 Our Web Development Team
Websites and the messages they deliver require more than just someone that can code. That's why we have a unique combination talented filmmakers and storytellers as well.
Haley Chamberlain Nelson is a biologist by degree and spent much of her twenties as an actress, stage director and online #scicommer. Now she helps come up with creative ways to tell every story.
Austin Crane is the master web developer who produces each website. He runs a company that produces websites for clients across the country. Austin spends much of his time thinking about how to instill the ABT method of storytelling into every site and then works with the designers and
Rob Nelson is the director of operations at untamedscience. He helps coordinate any media that needs to be produced for the website, including videos and photographs.