Safety in the laboratory is massively important to protect you and other members of your team. To be a responsible worker in a biolab you need to have a clear understanding of OSHA rules and the best practises that you need to implement. You also need to have the appropriate laboratory safety equipment to ensure a safe working environment for all involved. When all the necessary safety steps are taken, accidents are prevented, staff are less likely to be injured and exposed to harmful substances, equipment won't be damaged, and research won't be contaminated. If a lab fails to live up to the necessary safety standards, staff members are put at risk and expensive equipment could be damaged. Furthermore, you could even end up with fines or accreditation issues. It's clear to see just how important lab safety is, especially in the field of bioscience.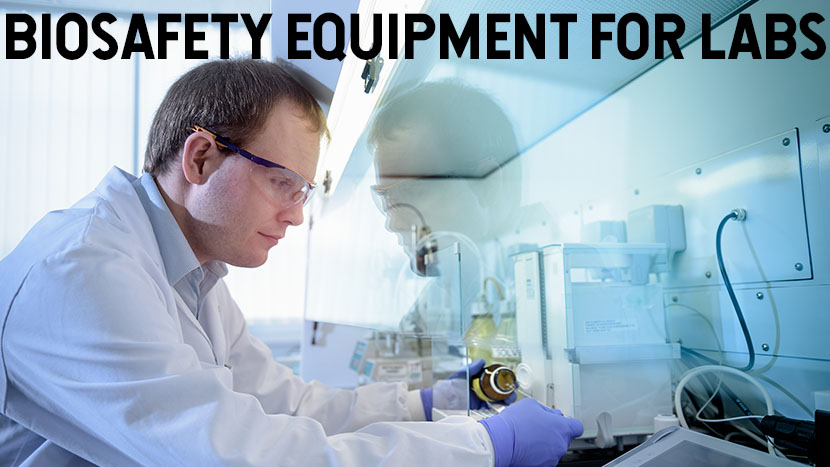 While lab work is constantly evolving, and safety rules are regularly changing and updating, there are basic safety equipment that is always essential in the set up of a lab. While no lab is guaranteed to be always 100 per cent safe, there are things you can do, procedures you can put in place, and equipment you can use to maintain the highest levels of safety possible. Whether your lab work is related to genetics or pharmaceuticals will change which equipment is needed, so a full understanding of the needs of the lab will help you to procure the suitable biosafety equipment you need to keep everyone safe and for work to be done effectively and efficiently.
Key lab safety equipment
Personal Protective Equipment
Some of the first pieces of safety equipment that people think about are things like goggles, gloves, and lab coats. These standards pieces of PPE are basic safety precautions to avoid skin or eye contact with the dangerous chemicals that are often used within any normal lab. PPE should be readily available for all members of staff, and they should all be trained in the proper use of them. Eyewash stations, safety showers, fire extinguishers, and fire blankets may not be used regularly but knowing where they are located and how to use them in the event of an emergency is vital. Especially when things aren't used regularly, it's important that training on how to use them is consistent so when the need arises, staff members can remember what to do.
Biosafety Cabinets
Without proper precautions, working in a biological laboratory setting can be extremely hazardous. It all depends on the type of work you do, but you and your staff may be exposed to harmful or toxic substances that need to be contained. In these situations, a biosafety cabinet can be a greatly beneficial piece of equipment. These ventilated enclosers work to protect the individuals working within a laboratory and the surrounding environment. Harmful pathogens in the air are removed, creating a clean and safe working environment.
Laboratory Fume Hoods
Scientists in many laboratory settings work with materials that are dangerous to handle. There are some chemicals and substances that give off dangerous fumes which permeate the air and threaten the safety of workers in the area. Therefore, laboratory fume hoods become a valuable piece of safety equipment as they limit the exposure that lab workers have to toxic fumes and vapours in the air.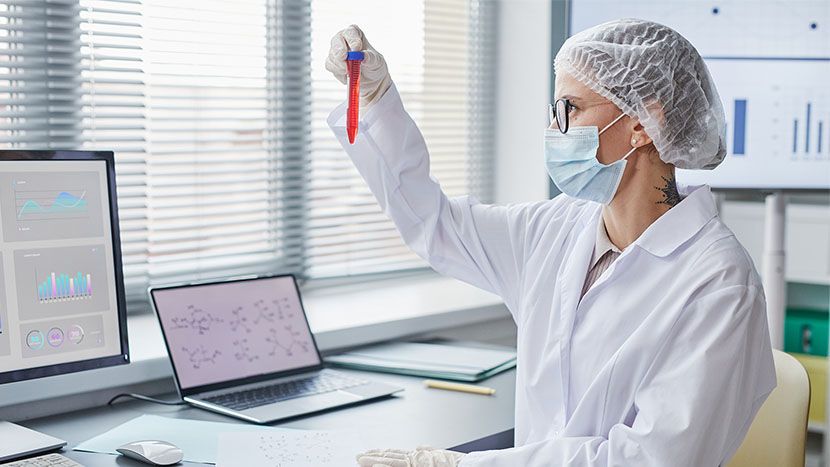 Hiring the Safety Equipment That Your Lab Needs
The purchasing of PPE isn't likely to break the bank, and it is non-negotiable. Buying gloves, masks, face shields, goggles and overalls isn't an expensive investment. However, purchasing the more technological biosafety equipment is a considerably heftier expense which might make you feel like they are beyond your budget. The good news is that a restricted budget doesn't necessarily have to restrict your research. With the ability to hire equipment and making monthly payments towards the use of biosafety equipment, you may find it is much more affordable than you first thought. There are considerable benefits to be found by leasing lab equipment over purchasing it, especially if you are a new lab just starting out in the field, or a small department limited by a predetermined budget.
When you pay for the leasing of biosafety equipment, you obviously save money when you don't need to fork out a lump sum upfront – instead the cost is spread out over time, making it more reasonable and manageable. Furthermore, as many lease agreements come with repair and maintenance coverage, it limits the downtime you experience when things inevitably break down and need fixing. The administrative work involved in leasing is much simpler than that involved in purchasing, which speeds up the whole procurement and logistic procedure. Your team gets the equipment they need when they need it. Additionally, you save your precious capital from being thrown at expensive equipment and instead you reserve it for profitable reinvestments in your business and operations. If you need funds for things such as staffing, marketing, sales, or inventory, it isn't all tied up in one expensive piece of equipment.
Protecting the Researchers of Today
Clearly, biosafety is not something to be taken lightly. From gloves and gowns to double doors and air pressure rooms, from aerosol barrier pipettes to retracting needles, modern innovations are making laboratory work safer every day. The important thing is for labs to make use of the tools available in order to protect their workers and the important research they are doing. Besides the legal implications of failing to provide a safe lab environment, you have a moral obligation to protect the hardworking researchers who are already sacrificing so much to pursue their studies of a chosen field. To protect those researchers and their invaluable findings, make the investment by either purchasing, hiring, or leasing the correct biosafety equipment to protect them as they work. Making the needed investments in biosafety n your lab will put your mind at ease, bring peace of mind for researchers and lab workers, and helping them instead to focus on progress and the success of their research.