How do you spend your free time? Yes, what do you do when you buy essays online and get several reckless hours? Well, modern students have a lot of options: take a nap, meet friends, and update their Instagram. But if you find yourself pointlessly switching between sites, why wouldn't you get the most out of this chance?
Netflix documentaries can be an amazing way to introduce yourself to new topics, they give you food for thought as well as ideas to share and discuss with your friends. They develop your brain and they surely help you with writing assignments as you can learn some facts and get inspired to delve deeper. Finally, they are very interesting, so choose one and have a great time!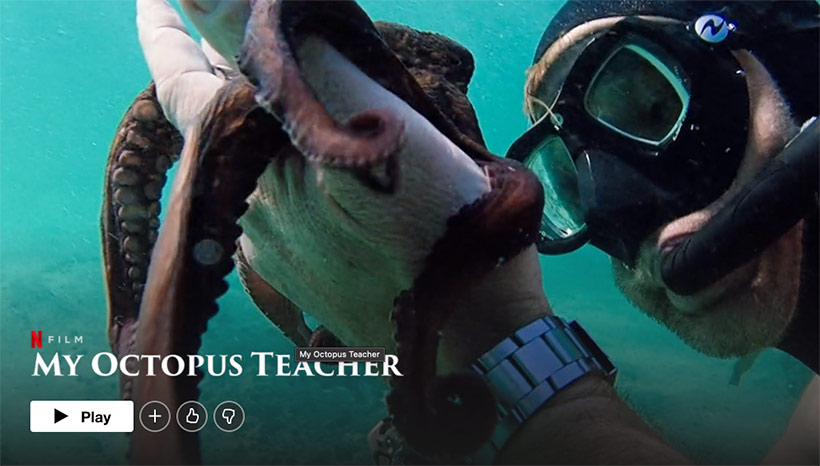 My Octopus Teacher
IMDb 8.1; Rotten Tomatoes 95%
It doesn't matter what your major is, and how good you are with biology and other natural sciences. If you care about our planet, about its flora and fauna, and if you want to know more about the hidden secrets of the ocean, you'll appreciate this movie.
It tells the real story of Craig Foster, a South African naturalist. One day he met an Octopus, a strange animal that has changed his life. Foster dived underwater over and over to get the new chance to spend time with his friend and teacher. Remaining an outside observer, he noticed how the Octopus hunts, defends itself from enemies, trusts, and learns. This year, My Octopus teacher won an Oscar for the best documentary feature. 
The Social Dilemma
IMDb 7.6; Rotten Tomatoes 86%
Undoubtedly, you spend hours with a smartphone in your hand. But can you tell that it is you who owns your social media? Or maybe they own you? The Social Dilemma documentary consists of interviews with former workers of the biggest tech companies. They shared their knowledge and thoughts about the mechanisms and algorithms that run our favorite social networks. Once this movie was launched, a lot of people deleted Facebook, Instagram, Twitter, and other apps from their smartphones. However, is that a solution? Some critics believe that the documentary highlights manipulating issues with pretty manipulative methods. 
If you believe that you spend too much time online, you can:
Add the most time-wasting apps to the blacklist;

Organize regular meetings with your friends or family;

Find a new (real-life) hobby;

Manage your time with special trackers.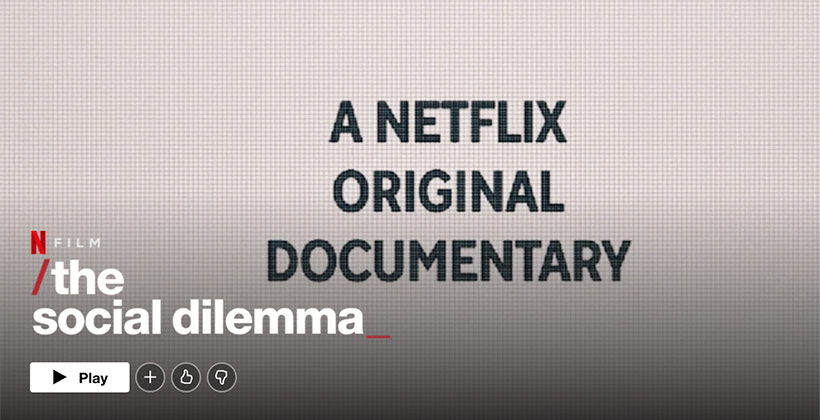 The Game Changers
IMDb 7.9; Rotten Tomatoes 70%
You surely have mentioned that vegetarianism is at its peak now. There are a lot of people who believe that we should get rid of meat products for different purposes: ecology, health, animal rights protection, and so on. At the same time, there are many debatable issues, like is it possible to do sports and develop your body without animal protein?
The Game Changers Netflix documentary was produced by Arnold Schwarzenegger, Lewis Hamilton, Jackie Chan, and other brilliant sportsmen who chose life without meat and meat products. There are a lot of tables, graphs, animation pictures, research results so that you can better digest new information and look for additional info if necessary.
Of course, it doesn't mean that you should start the vegan diet right now. This topic is still controversial but this documentary surely teaches us to look at it from a new angle. 
HeadSpace: Guide to Meditation
IMDb 8.5; Rotten Tomatoes Average Audience Score 100%
This is an animated documentary series that offers simple but efficient meditation techniques. They are believed to help relieve stress, improve mental health, lower blood pressure and lessen sleep issues. When students meditate, they also receive the chance to boost their mood, energy, and productivity. 
If you have heard about meditation but you have some prejudice, there are several lessons that you will learn from HeadSpace: Guide to Meditation:
It is not just about sitting calmly on the floor with closed eyes. The point is that you find a comfortable environment to focus your energy and thoughts. You can practice meditation while lying down, with your eyes open, with other people, and so on.

There are many meditation techniques. The documentary introduces you to 8 different styles, and you can choose the one (or more) that works for you.

There is science behind meditation. Along with reducing stress, lessen negative thoughts, and improving mood, you can also increase the

flexibility of your brain.

So, if you still believe that meditation has nothing to do with actual science, watch this series to dispel your bias. 
Breaking Boundaries: The Science of Our Planet
IMDb 8.5; Rotten Tomatoes Average Audience Score 100%
You have surely written a lot of essays about climate changing as well as about the devastating impact of humanity on our planet. This documentary details just how far people have pushed it beyond the boundaries, and what we can do to turn things around. 
At the core of the movie lies a primary message of action: the next decade can safeguard the future of Earth if our generation cooperates and stays innovative.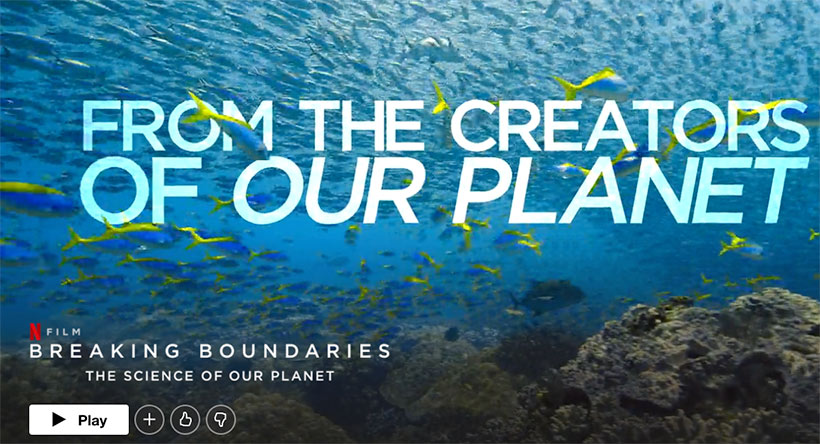 Feminists: What Were They Thinking?
IMDb 7.0; Rotten Tomatoes Average Audience Score 80%
It is a documentary that takes a look back at the 1960s and 1970s when the second wave of feminism has produced essential social change. Traditional female roles were questioned, and women overcame their powerlessness to achieve new heights, forgetting about abuse and harassment. The film tells stories of different women, showing diversity. Unlike many historical documentaries about feminist movement, this one doesn't shy away from intersectionality issues. 
The filmmaker also focuses on how women are struggling to achieve equality right now, since there is still room to grow in social, economic, and political spheres. There are new battles that require unity. 
Undoubtedly, this documentary is emotional and sentimental but it surely provides students with food for thought and great material that will be helpful in class.