5 Movies Made Into Exciting Online Slot Games
Many films that you watch at the cinema end up getting made into other types of media. There could be a spin-off TV show, for example, or even a video game based on it. Recently, quite a few slot games based on movies have been released. These slots pay tribute to the film they're based on and often feature some of the main characters in the film.
Slots have an endless range of themes. Movie-themed online slots belong to the category of branded slots. These slot games are based on an IP – intellectual property. In other words, they're inspired by an existing story, brand or even person. While plenty of branded slot machines are based on movies, you'll also find some inspired by musical acts and celebrities.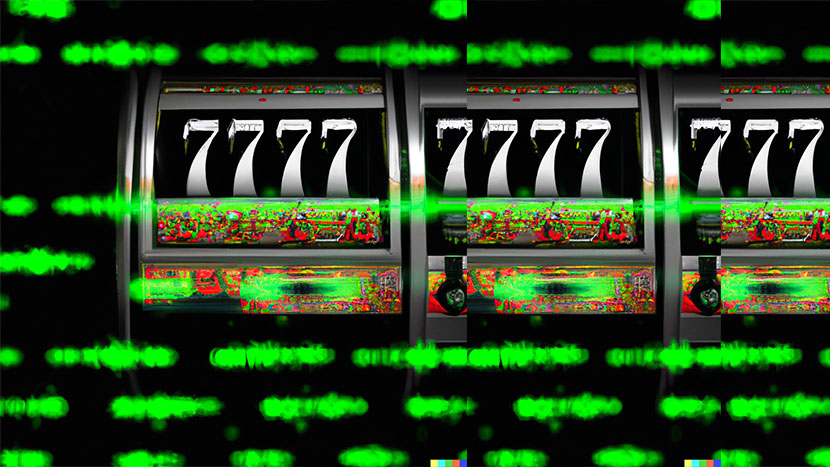 The Best Movie-Themed Slots
This article looks at 5 of the best slot games that are based on popular films. You should find all of these movie-themed slot machine games at many Australian online casinos. Be sure to claim any free spins casino Australia bonuses you come across so you can play these slots for fun. When using free spins from a casino bonus you have a chance of winning real money.
Here are some movie-themed slot games that we recommend. Each one of them is fun to play and captures the adventure, excitement and thrills of the movie it's based on.
Terminator 2
Terminator 2: Judgement Day is a sci-fi/action movie released in 1991 and is the sequel to The Terminator, which came out in 1984. It stars Arnold Schwarzenegger, Linda Hamilton, Robert Patrick and Edward Furlong.
The Terminator 2 slot game is from the provider Microgaming and has entertained fans of online slots since 2014. It's well-themed and features the film's main characters as high-paying symbols. There are 243 ways to win during the base game, increasing to 1,024 during the free spins round.
Jurassic World
This online slot game is based on the blockbuster movie of the same name. Jurassic World is the fourth instalment in the hugely successful Jurassic Park franchise and the first in the Jurassic World trilogy. It came out in 2015 and starred Chris Pratt and Bryce Dallas Howard.
The Jurassic World slot game was developed by Microgaming and was released to online casinos in 2017. It has a medium variance, an RTP of 95.45% and 243 ways to win on every spin.
The highlight of this slot game is the free spins round, which you trigger by landing three amber scatters anywhere. There are actually three different rounds:
Creation Lab has Rolling Reels and sticky wilds that stay in place for three consecutive spins.

Gyrosphere Valley, which has an x2 multiplier that increases by x1 on every non-winning spin and can reach a maximum value of x7.

Raptor Den, during which all scatter symbols act as wilds.
Each of these rounds gives you 10 no-cost spins. The first 15 times you trigger free spins, the round you play is determined at random. After this, you get to choose which one you play.
Gladiator
Released in 2000, the Gladiator movie is an epic historical drama starring Russell Crowe and Joaquin Phoenix. It's about a Roman general who eventually becomes enslaved and rises the ranks to become a gladiator. Some of the main characters in the film appear as symbols on the reels.
The Gladiator slot is from the provider Playtech and has an RTP of 91.46%. Compared with other games, this is quite a low RTP. Most slot games, by contrast, have RTPs of around 96% or so. The reason Gladiator is so low is to make up for its progressive jackpot.
Like a typical casino game, the Gladiator slot has several special features. One of these is a bonus round where nine helmets appear, each bronze, silver or gold. The helmets reveal prizes corresponding to their colour, which are added and paid to you. If all nine helmets are gold, you win the slot's progressive jackpot.
The Gladiator slot also has a free spins round that works in a different way than most. Before it starts, you get to play a sort of pick-me game that determines how many spins, extra wilds and extra scatters you get, along with the value of the round's multiplier.
Jumanji
Jumanji is a 1995 film starring the late Robin Williams that takes viewers on a wild adventure. The premise of this movie is that there's a board game, Jumanji, that can create jungle-based threats in real life and even transport players into a jungle world.
The Jumanji online slot is from the provider NetEnt and has been entertaining players since its release in 2018. It has low volatility and an RTP of 96.33%.
Unlike most other online slots, it doesn't have a standard three-row, five-reel grid. Instead, its grid has a 3-4-5-4-3 formation, and there are no fewer than 1,094 ways you can win.
The movie Jumanji is all about adventure, and the slot reflects this by offering a wide range of special features. These include respins, wild reels, guaranteed wins, extra wilds and, of course, a mini-game inspired by the Jumanji board game you see in the film. Your lucky days to gamble may bring you great excitement with the Jumanji online slot.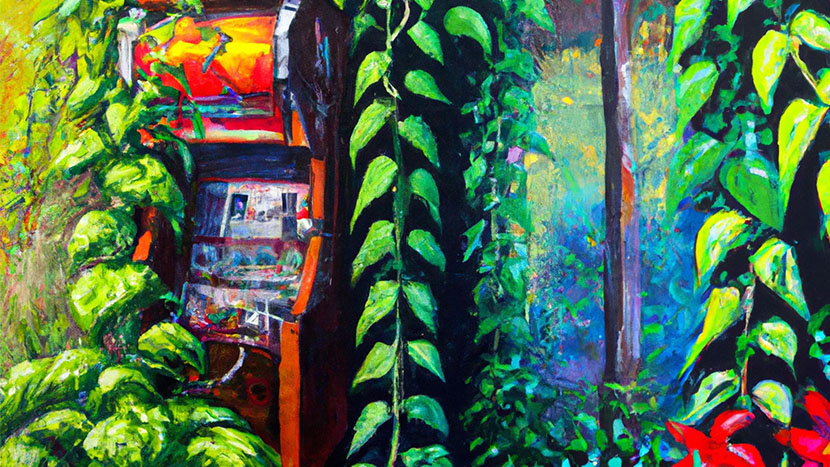 The Matrix
The last online game we're looking at is The Matrix. This movie-themed online casino game is based on the 1999 movie of the same name. It's about a dystopian future in which humans are unknowingly living inside a simulated reality created by intelligent machines. This sci-fi/action movie was a critical and commercial success, spawning three sequels as well as comics, video games and animated short movies.
As for the slot game, it's from Playtech and has an RTP of 95.14%. Its features include two free spin rounds that you get to choose from.
Select eight spins with more Agent Smith symbols added to the reels after every spin or unlimited spins with extra wilds. If you choose the unlimited option, special sticky wilds appear, and the round ends once there are six in view.
There's also a feature where if all symbols on reel 5 are wilds, reel 1 will turn completely wild, and symbols shuffle to give you another chance of winning.
Play a Slot Game Based on a Movie Today
If any of these online slot games appeals to the film-lover in you, you could check it out! Join an online casino and start playing today. They're available at many online gambling sites and worth checking out.
Each slot game we've looked at has a fun film-based theme and does a great job immersing you into the story of the film it's based on. If you haven't seen any of the films we've mentioned, there's no better time to watch them than right now. Have a movie night and try your luck at the slot machines based on the films you watch.