5 Free Online Courses for Future Biologists
Online learning has become the next big thing with all the major changes in businesses digitalizing their approach. Educational institutions have followed this cue and they now offer online courses to students. 
At first, this practice was done for simpler courses that do not have extra complications, but slowly more technical and specialized skills are being taught online. Those skills include biological studies that are also available from online education institutions. Here are the best free online courses intended for aspirant biologists.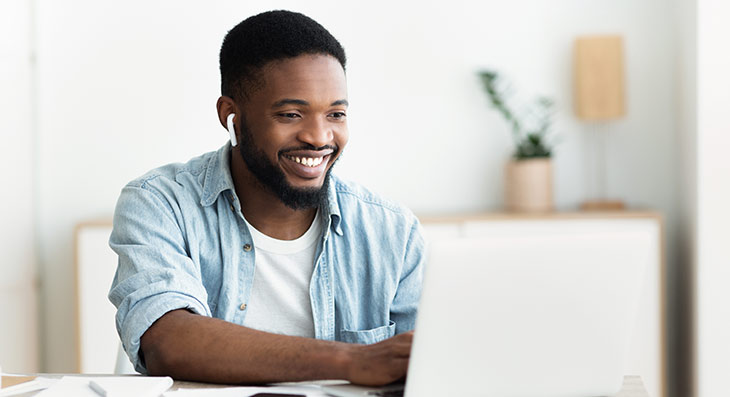 Lactation Biology
Coursera, one of the world's leading online course providers, is offering a course titled Lactation Biology. The course is much needed for individuals who see their future working in the business of producing milk. 
You can access this course for free online to understand the basic physiological principles involved in the process of lactation. The material provided can help you understand this field better and when paired with the best online resources for students, your understanding will be far more broadened. 
Synapses, Neurons and Brains
Synapses, Neurons, and Brains course from Coursera but this one shifts its focus to the study of the brain and the function of neurons. If you would like your biology future to be based on studying neurology and how the human brain works, this course is for you. 
The brain is one of the most complicated creations of all time, the networking capabilities of millions and millions of neurons is just more than what we can fathom. 
You can try to understand the little bits and pieces to grasp the principles of how the brain functions. The course will give you a great introduction to that field of study.
And if you still face difficulty, dig up useful information from Samplius while looking for science essay examples. The examples there are of great quality and trusted by students and even teachers across the globe for their academic requirements.
Animal Feed Production: Feed Safety
The Queen's University, in collaboration with the European Institute of Innovation and Technology, runs the Animal feed production free online course. Although the name of the parties involved may suggest that this course teaches European principles, the truth is the skills can be used anywhere in the world. 
The main focus of the online course is teaching potential biologists the importance of keeping their animal feed manufacturing plant healthy and profitable. 
A buzzword that keeps on popping up during this course is food safety, which is a term you may be familiar with in human food preparation. The course highlights how important it is to optimize food safety for animals, too, just like it is essential for humans.

Introduction to sustainability and development
Deakin University is offering the Introduction to Sustainability and Development course for free of charge online. The course only requires an investment of 3 hours per week, which is not demanding and should not derail you from your other studies. The main focus of the course is helping students identify the activity of human life on planet Earth.
With that information, the students will learn how to implement certain measures to create a sustainable future for everyone. Students can get basic information on how resources should be used and everything pertaining to creating sustainable development for future generations.
Image Analysis Methods for Biologists
FutureLearn provides this free Image Analysis Methods for Biologists course to aspirant biologists that want to get a basic understanding of analyzing images. The course covers the fundamentals of how you can acquire images and how they are analyzed afterward. If you are looking into pursuing a biology career that needs these skills, it recommended taking this free course. 
It will be better to learn more about Image Analysis after you have received the basic training provided by this course. That will make your study time much more fruitful when studying it at a university or college class. The course also covers the basics of the latest developments in using automatic image analysis.
The bottom line
You can get going on your biology goals by starting to learn the basics using these free online courses. During these free online courses, you can identify if the biology sector is really the one for your goals and if it what you expected. Sign up today to start getting a better understanding of the biology sector you will potentially work in.
Author's Bio:
Emma Rundle is an online tutor and a virtual academic coach for school and college-level students. She's also an exceptional academic writer and works part-time covering thesis, essays and dissertations. When she's not at work, she attends Zumba classes, watches the latest web series and cooks South Asian food for her family.