AR Science: How Is Augmented Reality Transforming the Beauty Tech?
In 2020, when the pandemic started alongside with its lockdowns and social distancing, the beauty industry suffered greatly. The stores were closed, depriving people of the possibility to physically browse and try on the desired products. No wonder many beauty companies incurred great losses, while their marketing strategies completely failed. However, cosmetic brands didn't give up and started looking for new ways to overcome the obstacles and find the so much needed salvation! And here is when augmented and virtual realities appeared on their way, letting beauty tech cosmetics change the industry. AR and VR helped the beauty industry rise like a phoenix from the ashes and bounce back from all the adversity. From that moment on, most companies and brands have started resorting to these popular tech trends to attract more and more clients to their cosmetic products.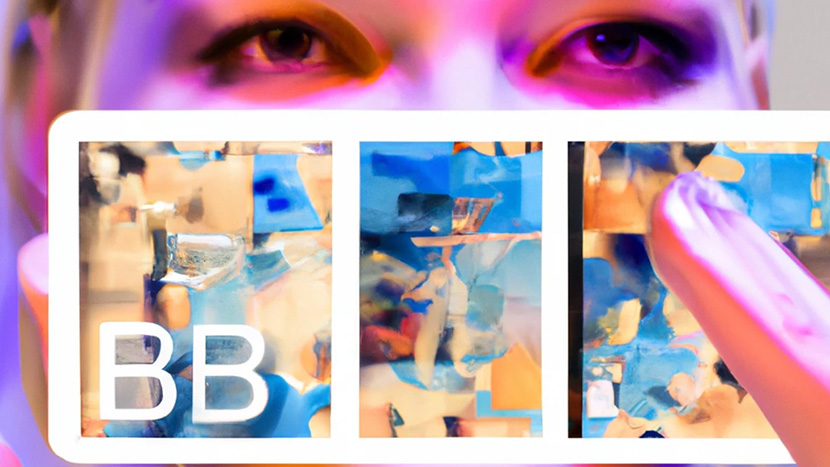 Augmented Reality (AR) vs Virtual Reality (VR): What's the Difference?
AR is a combination of the digital world and real-life environment. If you have a smartphone, you can get access to augmented reality without any effort. 
VR aims at producing a completely new virtual world, fully immersing a person into its hustle and bustle. For this, having a smartphone is not enough. Usually, computers, headsets, and other devices are necessary to get a person fully absorbed in the magnificent virtual world.
Let's try to keep it simpler. Have you watched (or at least heard about) such movies as The Matrix and Iron Man? The former shows people living in a computer-generated world, where they live their virtual lives even without realizing it. This is a perfect example of virtual reality. 
The latter is a superhero movie that shows the life of Tony Stark, a genius inventor, who creates a high-tech suit to protect the world. When Tony is inside the suit, he has a computer-generated hologram inside his helmet, which shows him an extensive array of data presented in the AR display. So, this is a striking example of how augmented reality works in real life. 
But still, AR is more accessible and easier to implement. So, most beauty companies use AR to promote their cosmetic brands. If you're willing to create an AR cosmetic experience for your users but have no idea what to start from, get acquainted with Banuba Ltd. They have many useful products to offer to truly boost your business while their Beauty AR SDK will not just help you showcase your beauty products but will also provide you with a ready-made solution for your company.
How AR Is Revolutionizing the Beauty Industry
With the development of AR in the beauty industry, there appeared various tools that have drastically transformed this sphere. 
Virtual Stores
A virtual store is a relatively new type of e-commerce experience which makes digital shopping possible. Basically, it gives customers a chance to visit their favorite store without leaving their homes. Virtual shops offer 360 full-page visual experiences straight on a brand's website. 
Virtual Try-Ons
A virtual try-on allows customers to try on various products, like clothes or makeup, using their digital devices. It really helps consumers be more certain about their choices and say no to guesswork. For example, they may virtually try on different lipstick colors to see which one suits them better. Actually, the try-before-you-buy approach has made the lives of millions of people easier, saving their time and money.
Even before the pandemic, Sephora installed smart AR mirrors (also known as magic mirrors or interactive mirrors) in their shops. Customers had a chance to choose various cosmetics (lipsticks, eyeshadows, blushes, etc.) and see how they would look on their faces. This way, consumers could experiment with their looks and find the best cosmetic match for their image. And right now, this trend stays common. Such brands as Bourjois and Douglas also have these interactive mirrors in their stores, allowing their customers to digitize their experience and avoid applying physical testers to their skin.    
However, during the period of COVID-19, many brands started to do their best to up their AR game. For example, L'Oreal, in collaboration with Meta, offers AR-powered virtual try-ons, allowing their clients to experiment with the world-known cosmetic brands, like L'Oréal Paris, Giorgio Armani, Yves Saint Laurent, Maybelline New York, and etc. This way, customers can "put on and take off" as many cosmetic products as they like straight from the comfort of their homes. Also, it gives them a safe and contactless possibility to try on new cosmetic products.
Virtual Beauty Filters
More and more cosmetic brands are trying to bring their A game by mixing makeup and technology to work miracles. This is what virtual beauty filters do.
The brightest example here may be the Aveeno Skin Relief Campaign. To make people more aware of the benefits of their oat-based Skin Relief range, Aveeno (together with Poplar Studio) created an AR filter, which didn't simply make people's skin look flawless but also aimed at educating the users. The reason is that some consumers are interested in the production process of their favorite cosmetic products. However, they may have neither time nor desire to find this info on their own. And Aveeno decided to solve this problem.
The AR filter worked in the following way: a user sees a virtual Aveeno bottle in front of them. Then, a pleasant voice starts taking its listeners through all the steps of the production process, ranging from the creation of oat flour to the addition of oat oil. The story is accompanied by 3D images of the ingredients. And lastly, users can turn on their front cameras and try on the Aveeno beauty filter, which makes their skin close to perfection.
And What About the Future?
Most experts are convinced that AR will become part and parcel of the cosmetic industry. For example, L'Oreal has already said that they are moving away from being a beauty company to becoming a beauty tech company. So, it's only a matter of time to wait until other cosmetic brands start following in its footsteps.
As you see, AR has transformed the beauty industry greatly, and we believe that it'll become even more evident in the future.