Can Anyone Become a Doctor?
Doctors are among the most trusted and respected people in society. It's a fantastic career to have, being a sign of intelligence, hard work, and empathy for your fellow humans. This respect stems from the fact that it's so hard to get into, though. To help you get started, here are four questions you need to ask yourself to decide whether becoming a doctor is right for you.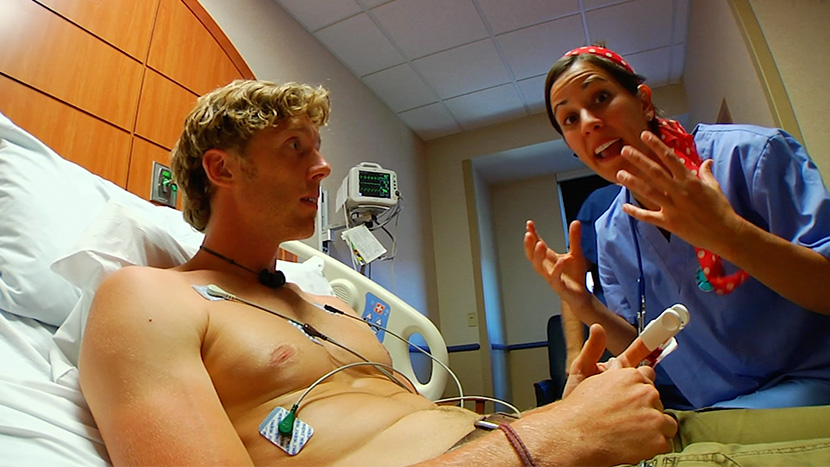 Do You Have a Passion for Human Biology?
Doctors need to be great scientists. They must have a thirst for knowledge and always be on top of the latest research regarding the human body. Humans are complex organisms, and understanding how they operate is a truly unique skill. Ask yourself: do you have this obsession with understanding human anatomy?
You need to be willing to go beyond the knowledge that anyone can find on the internet. You should be deeply familiar with the principles of biology so that you know how to prescribe the right treatments for the problem you're faced with. Without a real love for human science, it will be hard to become an accomplished doctor.
Are you driven to help others?
It's often said that medicine is both a science and an art – You need to have a strong passion for human biology and science, but the art comes in the way that doctors need to effectively communicate with and build rapport with patients. We're often at our most vulnerable when we're sick, and doctors need to be able to cope with the extremes of human emotion, from fear, anger and despair, to overwhelming gratitude. 
You need to be comfortable around people and patients and be able to show empathy and compassion to every person who walks in through the door seeking assurance and your help. It's a demanding career and if you don't feel the drive to help others then you'll find it tough to stick out. 
Do You Have the Energy to Work Long Hours? 
Doctors are some of the most overworked members of society. This is due to a shortage of trained medical staff and the never-ending demand that people have for treatment. For some people, these long hours simply aren't manageable. They don't have the energy and aren't willing to sacrifice sleep for the sake of their career.
Does that sound like you, or are you willing to put in the long hours? For some people, the love of the job is enough to make it worthwhile. You need to consider how you feel about working overtime on short notice. If you're the kind of person who thrives in this kind of high-stress environment, you can certainly try your hand at becoming a doctor.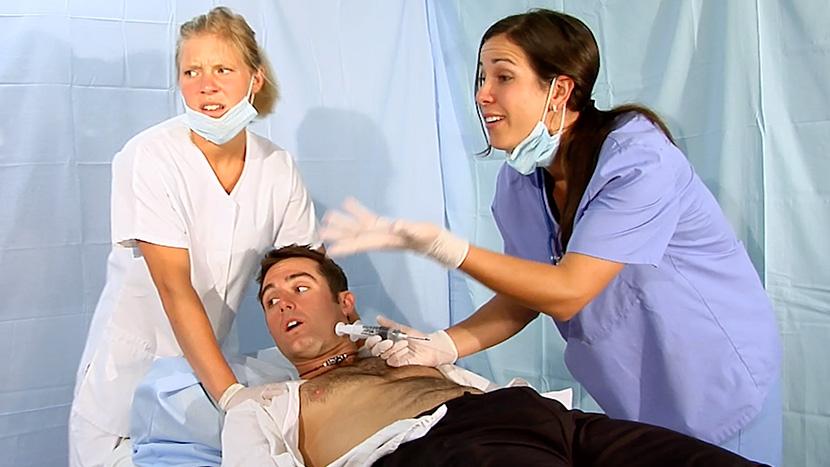 Are You Willing to Study Hard?
Before you can apply for any hospital jobs, you need to complete medical school. That isn't easy, and each year, many people drop out. Are you a naturally hard worker, or do you prefer an easier life? There's no shame if it's the latter; you just may not be cut out to become a doctor. Other professionals can get away with avoiding work, but this won't work for a medical career.
You can find support services to help you achieve your academic school. For instance, there is a dedicated resource like Gradready.com for those hoping to attain medical school entry in Australia. If you're worried about the workload, then using a personalized tutoring service like this can simplify the process and help you stay on top of your studies.
Theoretically, anyone can become a doctor. If you don't have the four traits listed above, though, then it can be extremely difficult. Ask yourself those questions before pursuing this route. Don't worry if a medical career isn't right for you. You may still want to go into some other aspect of science or choose a whole new career path entirely