Caverns of Sonora - Chemistry in the Cave
Diego and Dan entered where few people get to venture in the Caverns of Sonora in Texas, the most decorated show cave in North America. Diego (shown with cave expert Bill Sawyer) even mustered the courage to rappel over 50 feet into the depths of the "Devil's Pit" where he got to enter a spectacular world of crystal formations and cave features that look like they belonged on Mars instead of Earth. Profiling Sonora's Caverns was part of the High School Chemistry series being produced by the Untamed Science team, where this time they faced real dangers off the trail exploring hidden parts of this mystical labyrinth that still reveals new sections of this massive cave network. Way to go Diego and Dan for surviving the Devil's Pit and bringing back some awesome science.
Images from the pit with Dan and Diego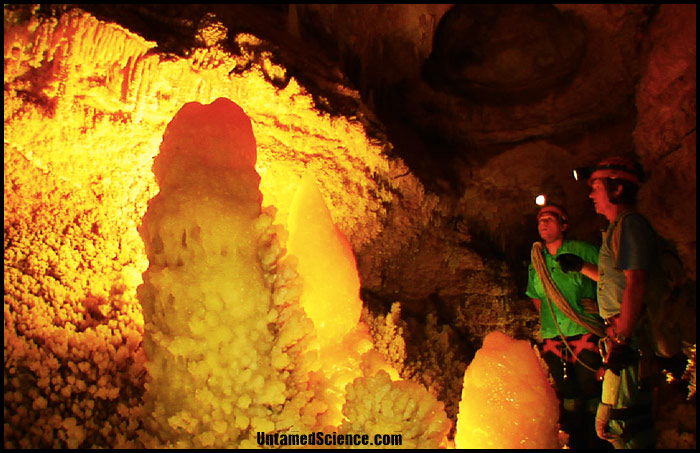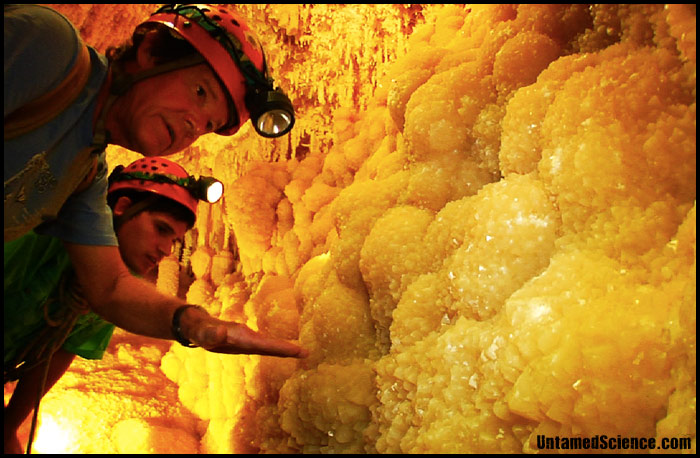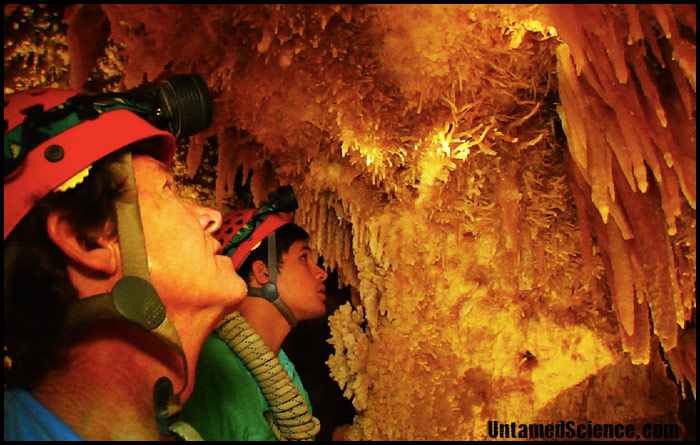 Video from the Cave
This video is not from us, but its one of the few videos we found on youtube that showed the cave to any extent.
More Information about Caverns of Sonora
For more information about the cave, the formations and ways to visit the cave we recommend the official site: CavernsofSonora.com