Climbing Mount St. Helens
In an attempt to make a short earth science film about volcanos, we took a trip up Mount St Helens in Washington. For those planning to climb Mount St Helens, we thought we'd document our trip so that you can be as prepared as possible for the climb.
http://blip.tv/play/geMCgZa1CQA
General Information about the Area
Mount St Helens isn't like most National Parks that I've been to. The main visitor center is almost an hour and a half from where you'd start hiking. In fact, the access to the mountain is from small roads – none of which go around the mountain. If you were at the Johnston Observatory, it might take you 3 hours to get to the other side of the mountain. Make sure you know where you want to go when preparing to climb the mountain. We recommend making your first destination the small town of Cougar, WA.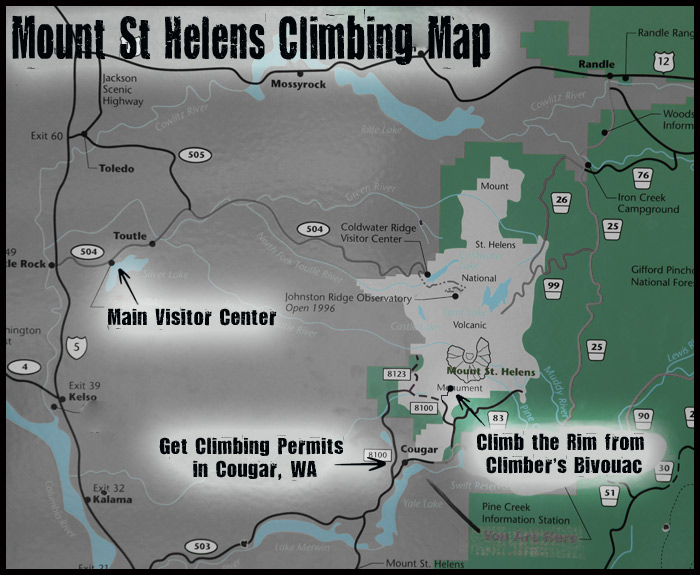 Hiking the Monitor Ridge Climbing Route
The hike to the top of the crater rim is a 4.5 mile one-way hike that takes you from 3,700 feet to about 8,300 feet at the summit. It took us 5 hours to get to the top while taking video along the way. The first 2 miles are through a beautiful old forest. The last 2.5 miles are steep and through rocky, unstable ground. The last section to the summit is ashy pumice – making it incredibly difficult to gain any forward ground. We would recommend getting to the top as early as possible as we heard that the ash starts blowing around on the summit more as the day progresses.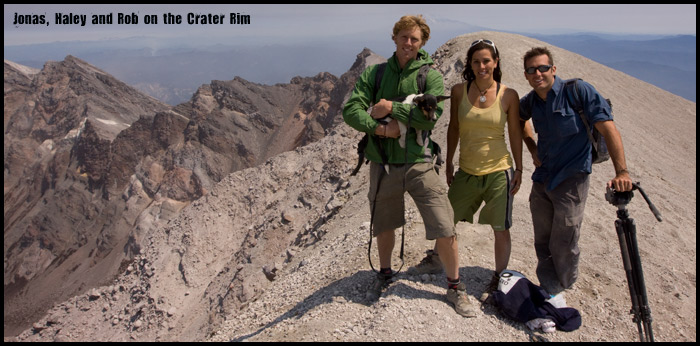 Getting Permits for the Climb
To hike to the rim of Mount St Helens, you need a climbing permit. The park only allows about 100 people up the mountain a day and, since its a very popular climb, you should try and get the permit well in advance. It can be purchased online at active.com for around 15 dollars each climber. Once you register online, you can pick up your permit at the Lone Fir Motel in Cougar WA. They have a Climber Registration table set up just outside the motel's main desk.
More Video of Mount St Helens
We found a few more video pieces of Mount St Helens that we thought you'd like.This one is from National Geographic
This one is from the BBC
https://www.youtube.com/watch?v=vBJ9xZws7ro