There's more research behind an online slot machine than you'd think
When you look at websites in the online casino industry, you may just see them as jampacked gaming hubs filled with an abundance of games to suit a variety of diverse players. On the surface, this is true. However, there's a lot of complex science behind the way developers make their games and the methods that operators use to display them.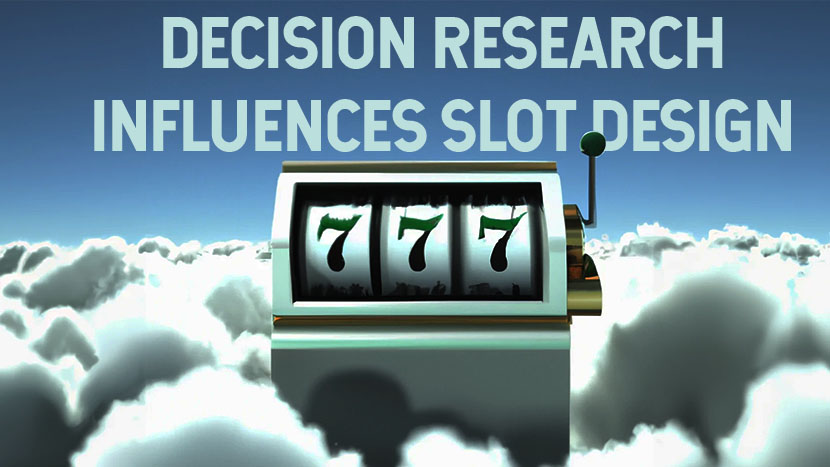 In the modern world, internet users are faced with a vast array of choices at every turn. Developers in the online casino industry need to understand the science behind decision-making so that they can encourage people to play their games.

Slots Players are Faced With a Serious Amount of Choice
In the world of online slot games, quantity is the name of the game. Online casinos have to provide hundreds of slots in a diverse range of categories to ensure that they appeal to the highest number of players possible. For instance, there are brand new slots like Diamond Cascade and Shrine of Anubis Gold Hit. There are Party Pots Jackpot slots like Rosella's Mystical Spins and Pacific Boom II. There are easy play slots, original slots, jackpot slots, Drops & Wins slots, Megaways slots… the list goes on.
In each of these categories, there are numerous games. All of these reel spinners are vying for players' attention, hoping to be the one that draws the most mouse clicks. As the online slots market has grown, it's clear that there has been a greater focus on making the game thumbnails as eye-catching as possible. The artwork on the game will usually reflect its themes so that players instantly know what they are getting when they look. For example, an ancient Egyptian title may feature a pyramid. In addition to that, the color schemes and the font all need to be as attractive as possible.
What Does Research Say About Decision Making?
Slot developers do a vast amount of market research when designing their slots, and they try to fill in gaps in the market. This is one of the many areas in which artificial intelligence assists now as well, as it can deal with a massive amount of player data. However, there are also psychological aspects that game studios need to consider when they are designing their games.
There's been a wealth of research over the years into how people make decisions, and it helps game creators to understand this science. Daniel Kahneman is one of the most famous psychologists to have worked on decision-making, and his best-selling book, Thinking, Fast and Slow, details a lot of his findings. Kahneman developed the availability heuristic with Amos Tversky and discovered that people prefer familiarity over new things. That's why there are common themes in the slots market, and many games are based on famous content from other sections of the entertainment industry.
When faced with a large amount of choice, players are more likely to gravitate towards the themes that they recognize. The science behind decision-making is why there are themes in the slots market that rule above others. For example, people are so familiar with ancient Egypt in the industry now that developers know this theme will work well.
Final thoughts
All in all, people make a lot of decisions in a day and understanding this process can give companies, in any market, a hug advantage. Casinos in particular study a lot about decision making in order to stand out among the vast choice of online casinos out there.