The Most Extreme Kayak Race in the World - Green River Narrows
On a typically chilly day, a kayaking race begins every year on the first Saturday in November at high noon.  Hundreds of fans come out to the race to watch what has been called the most extreme kayaking race in the world.  We wanted to check it out for ourselves and see what all the hype was about.
We camped out the night before to get a good spot on the cliffs overlooking the gorilla, the largest, and craziest looking drop of the course.  For 4 hours, we watched racers go by. While most took it cleanly, there were a few that couldn't pull the boat around to hit the fall cleanly.  Check out this video of some of the carnage at the Gorilla!
What it takes to win
Winning a race like this means you're an awesome kayaker. Yet, more than that you need experience on this course. Almost every person who places in a race like this is from the area. Locals are at a clear advantage because they know what lines to run. It almost becomes muscle memory after awhile. The race is an extremely fast race though. The winning times are under 5 minutes. Here are this year's results.

Where is the Green River
The green river is located just southeast of Asheville. The river is damn fed, so it runs a good portion of the year. In fact, because of this and some of the other local rivers, there are a ton of kayaking manufacturers in the area.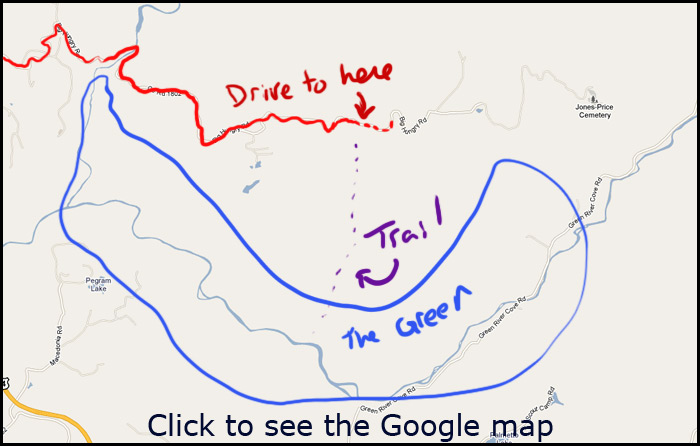 Links to Learn more about Green Race