How 5G Is Propelling The Digital Healthcare Revolution
Since the outbreak of the pandemic, healthcare workers are faced with a mounting series of challenges in the workplace. By digitizing hospitals and developing technological medical innovations, medical professionals can ease their workloads while meeting patients' needs with more speed, accuracy, and efficiency. In order to do so, however, an infrastructure that is capable of running such massive digital deployments is required. This is where 5G comes in.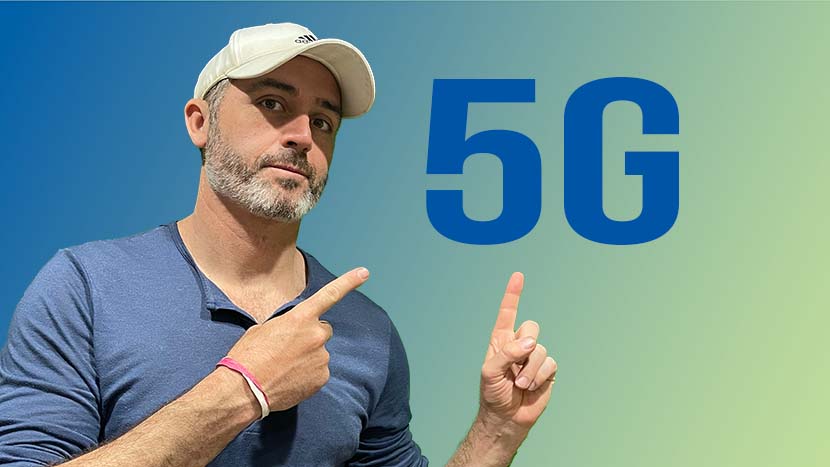 5G: The ideal healthcare solution
As the latest cellular network technology, 5G possesses the capabilities necessary for developing and operating digital healthcare solutions. With wider bandwidth and faster connection speeds than its predecessors, 5G also offers lower latency, which is the delay in response time of a device on a network. Such capabilities make it possible to operate technology that can monitor patients and assist with treatments in real time.
With this breakthrough technology at their fingertips, there are numerous 5G stocks  pouring resources into the potential of the digital healthcare revolution.
Healthcare goes virtual
5G-powered virtual reality (VR) technology has numerous applications in the healthcare space.
Using VR, doctors and medical students will be able to simulate operations, thereby developing their skills without having to deal with the risks that comes with performing real operations on living patients. Another major innovation opportunity comes in the form of VR therapy, which immerses patients in an environment of their choosing. When implemented correctly, this therapy can help to alleviate chronic pain and injuries.
The U.S. Department of Veterans Affairs (VA) Puget Sound Health Care System in Seattle is making inroads with their VR technology development thanks to AT&T's 5G network. The medical center's VR projects include remote pain management, near real-time surgical assistance, and virtual training programs.
Getting specialist advice in an instant
Oftentimes, healthcare workers need to send medical imagery such as MRI and PET scans to specialists in order to get their input. Because of their large file sizes, however, sending such images to specialists proves challenging. As a result, medical centers such as the Austin Cancer Center resort to only sending such images after hours so as not to disrupt the functioning of other vital activities.
The problem with this approach, however, is that the images get to the specialist later and thus delay treatment times. Using Ericsson's 5G connectivity, Italian manufacturer Imaginalis is advancing its remote diagnosis technology which includes quicker image transfer speeds. The company is also developing a 5G-enabled 3D CAT scan which, in addition to faster image uploads, will provide more detailed medical imagery than is currently offered.
Other 5G network providers are also playing their part to offer greater broadband capabilities to healthcare providers. Verizon is aiming to equip hospitals with its Verizon 5G Ultra Wideband, a network that will enable hospitals to send high resolution imagery at all hours without disrupting other crucial activities.
Constant care
Not every stage of healthcare occurs within the confines of a hospital. This is especially true for preventative care, when doctors look to constantly monitor patients throughout the day to ensure that their health remains stable. This form of monitoring typically involves wearable devices. 
With 5G, these devices can continuously monitor patients in real time while simultaneously providing doctors with crucial information, which is particularly important if an irregularity occurs. Semiconductor company Qualcomm has developed a patient monitoring device called the 2net Hub. Utilizing the latency of 5G technology, the 2net Hub is able to instantly detect important information such as blood pressure and glucose levels while seamlessly transferring it to the doctor. 
Healthcare without borders
For patients living in rural areas, access to medical care is often limited because of the distance that separates them from the nearest hospital. This problem is particularly prevalent for impoverished patients who may not have the financial means to afford transport and hospital bills. Fortunately, telemedicine presents a potential solution.
Due to its quick connection speeds, 5G enables doctors to provide remote appointments to patients regardless of physical location. Furthermore, the broad bandwidth offered by 5G helps to establish a reliable internet connection that enables doctors to provide prompt medical assistance without disruption.
Digitizing the operating theatre
The superior latency offered by 5G is fueling the development of surgical assistance devices that will enable medical professionals to perform surgeries with higher accuracy while posing less risk to patients. Laser manufacturer El.en. is developing a 5G-powered lasers that are expected to assist with performing surgeries with minimal invasiveness.
The company is also working on robotic assisted laser surgical devices that will provide doctors with the ability to perform operations with higher accuracy and less manual work.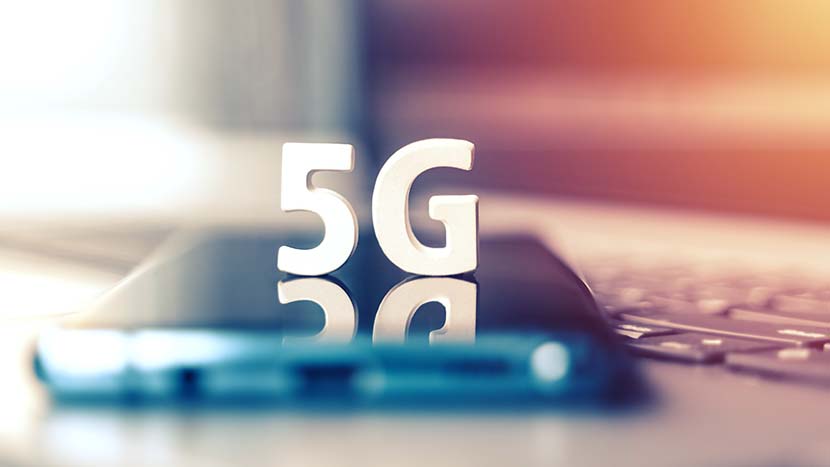 Moving medicine forward
The list of 5G use cases in the medical field is constantly growing, with deployments rapidly rolling out on a regular basis. As a result, 5G is securing its role as an important if not necessary technology in the healthcare field for years to come. 
Important Disclosures:
Fund holdings and sector allocations are subject to change at any time and should not be considered recommendations to buy or sell any security.
The Funds' investment objectives, risks, charges, and expenses must be considered carefully before investing. The prospectus contain this and other important information about the investment company. Please read carefully before investing. A hard copy of the prospectuses can be requested by calling 833.333.9383.
Investing involves risk. Principal loss is possible. As an ETF, the funds may trade at a premium or discount to NAV. Shares of any ETF are bought and sold at market price (not NAV) and are not individually redeemed from the Fund. The Funds are not actively managed and would not sell a security due to current or projected under performance unless that security is removed from the Index or is required upon a reconstitution of the Index. A portfolio concentrated in a single industry or country, may be subject to a higher degree of risk. The value of stocks of information technology companies are particularly vulnerable to rapid changes in technology product cycles, rapid product obsolescence, government regulation and competition. The Funds are considered to be non-diversified, so they may invest more of its assets in the securities of a single issuer or a smaller number of issuers. Investments in foreign securities involve certain risks including risk of loss due to foreign currency fluctuations or to political or economic instability. This risk is magnified in emerging markets. Small and mid-cap companies are subject to greater and more unpredictable price changes than securities of large-cap companies.
The possible applications of 5G technologies are only in the exploration stages, and the possibility of returns is uncertain and may not be realized in the near future.
The "BlueStar 5G Communications Index™", "BFIVGTR™ Index" (collectively "5G Communications Index"), is the exclusive property and a trademark of BlueStar Global Investors LLC d/b/a BlueStar Indexes® and has been licensed for use for certain purposes by Defiance ETFs LLC. Products based on the Global 5G Communications Index* are not sponsored, endorsed, sold or promoted by BlueStar Global Investors, LLC or BlueStar Indexes®, and BlueStar Global Investors, LLC and BlueStar Indexes® makes no representation regarding the advisability of trading in such product(s).It is not possible to invest directly in an index.
The Defiance Next Gen Connectivity ETF is the first ETF to emphasize securities whose products and services are predominantly tied to the development of 5G networking and communication technologies. The fund does this by tracking The BlueStar 5G Communications Index. The Fund attempts to invest all, or substantially all, of its assets in the component securities that make up the Index.
Total return represents changes to the NAV and accounts for distributions from the fund.
Median 30 Day Spread is a calculation of Fund's median bid-ask spread, expressed as a percentage rounded to the nearest hundredth, computed by: identifying the Fund's national best bid and national best offer as of the end of each 10 second interval during each trading day of the last 30 calendar days; dividing the difference between each such bid and offer by the midpoint of the national best bid and national best offer; and identifying the median of those values.
Diversification does not ensure a profit nor protect against loss in a declining market.
To read more about FIVG, including holdings and performance, click here.
Commissions may be charged on trades.
FIVG is distributed by Foreside Fund Services, LLC.