How To Get Better At Science Writing?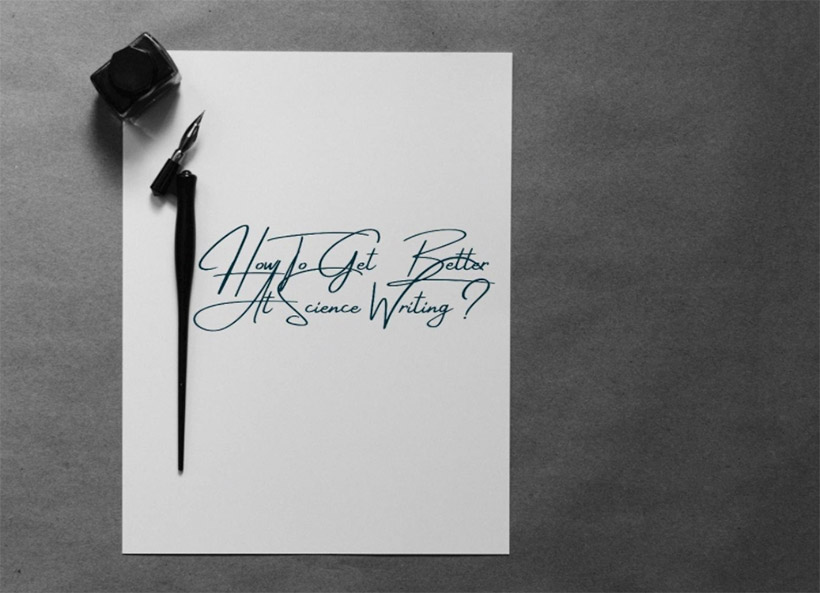 Writing itself is a challenging task, particularly considering science writing effectively is indeed a significant challenge. Scientists spend months into certain research, and science writing is how research is presented to the world. It is one of the most integral parts of scientific research, as communicating your findings accurately through writing will truly bring your research alive for the world to know and benefit from. Writing in scientific journals and presenting research has certain rules that the scientists and other writers must follow that are professionals in science writing. Unlike other forms of writing, science writing does not require fancy words and figurative language. All you need to do is write in such a manner that your writings have effective readability and are easy to decipher and comprehend. A good scientific writing piece must have the essential qualities of clarity, conciseness, comprehension, and logical structure. Here, we will discuss proven ways to develop your skills and improve your science writing for effectively presenting your research.
FORM STRUCTURED SECTIONS OF INFORMATION
The first step towards effective science writing is to organize all the information in a structured and logical manner. A general rule of writing any scientific research is to follow a pattern starting from introduction, methodology (used in experimentation), results, discussion, and conclusion. All the information should be presented clearly and concisely with a logical flow of thoughts and ideas to avoid ambiguity.
According to Grace Griffin who help students in there resume writing said: "The reader want a self explaination document like after reading a resume introduction the HR decide to read more details. But if your resume introduction is not meaning ful and there is a miss match of your skills and your experice and the job which you are apply for the HR directly reject you."
WRITE WHILE KEEPING YOUR READERS IN MIND
An important step towards developing your science writing is writing so that readers do not get stuck at any point while reading your research. You must have background knowledge about the targeted audience that is likely to benefit from your research and utilize it further. The knowledge and comprehension abilities of the target audience should be kept in mind. If your research includes various scientific terms that are likely to be unknown to common readers, you should include concise explanations to those scientific terms to develop your reader's understanding.
IMPROVE READABILITY WITH COHERENCE
Your writing should be organized in such a way that all sentences must be linked to each other and should follow a logical pattern. One part must relate to the next for the reader to understand the flow of information. You should avoid making abrupt changes and jumping from one concept to another. The reader should be able to comprehend your writing through the appropriate organization of text and conceptual development. Coherency can indeed strengthen your writing and make the difficult concepts easier to grasp.
KEEP IT CONCISE AND TO THE POINT
Science writing differs from other forms of writing, such as novels and stories, in several ways, mainly through the fact that it should be kept concise and to the point. You should write an essay in such a way as to keep your reader hooked to your research paper and avoid piling upon information that is not required essentially. Often journals also have a word limit for scientific papers in which they are to be published, and that word limit must be followed. Therefore, it is suitable to keep your writing concise from the beginning of the paper to avoid the hassle of editing a lot and cutting down information at the end. 
PUT YOURSELF IN THE READER'S SHOES
Another smart practice to be followed while writing is to read what you have written after some time and view your writing from the reader's side. Consider yourself as a common reader who is likely to read your research paper and apply all the checkpoints to your writing that are essential for a reader, such as, is the information useful? Is it understandable? Does the writing spark my interest? In this way, you will be able to see how much attention you can get from your readers through your writing and to what extent they will be able to understand it. 
ADD A COMPELLING ABSTRACT
Each section of your research paper holds significant importance, and it must be written completely and comprehensively. Abstract of the research paper is one of the most integral parts as it represents the whole gist of your research. Often readers do not read the entire paper if they do not find the required information in the abstract. Add all the necessary information, such as what your research is about, the purpose of research, methods used, study design, and the major findings and conclusions. Your abstract is the part where readers decide whether they are interested in reading the entire research paper. Therefore, you need to focus on this part and write it after your research has been completed so that no important detail is left out.
Read more: How to write an abstract
KEEP IT SIMPLE AND UNDERSTANDABLE:
You should keep the language of your writing simple and easy to understand. Avoid using complex words, phrases, and long sentences. Writing should be in such a way that the reader does not have to carry a dictionary with him while reading the research paper. The information should be divided into manageable chunks and should be related to each other. Moreover, you don't need to be a grammar expert for effective writing, but it is indeed essential to avoid spelling mistakes and basic grammatical errors for readers to get your point.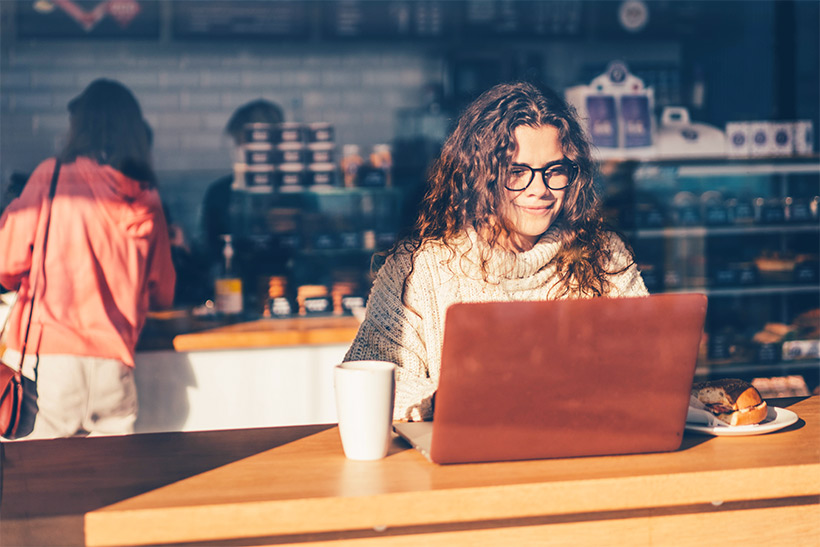 EDIT YOUR DRAFT:
A good science writer also has the eye of a critic for reviewing his writing. After you have completed your first draft, you should keep it aside for some time and later read it aloud thoroughly and edit along the way. You should take out any unnecessary information and explain further where necessary. Repetitive words and phrases should be omitted, and writing should be made more precise where possible. Read the paper several times thoroughly and make sure there are no errors and mistakes. You can send your research paper for peer review and to professionals for getting feedback. These practices must be followed before submitting your paper for being published in a journal or presenting at any other platform.
According to Ellie Cross who provides proofreading services Said: "When you just start writing your essay, you need to brain strom some important key points in your mind about what you are going to disucss in your essay."  
These are the ways and essentials for improving your science writing and getting better at it. Your hard work in research depends upon how you communicate it to others, and through your effective writing, you can create a strong impact and interest in your research.