How to Promote a Photographer Instagram Account
Instagram is the perfect platform to promote your products and services. If we compare the sale of bricks and the provision of photo services, it is obvious that the second will be much easier to gain popularity. But you need to make a lot of effort and adhere to special rules in order to promote the photographer's blog qualitatively and become a sought-after specialist in this field.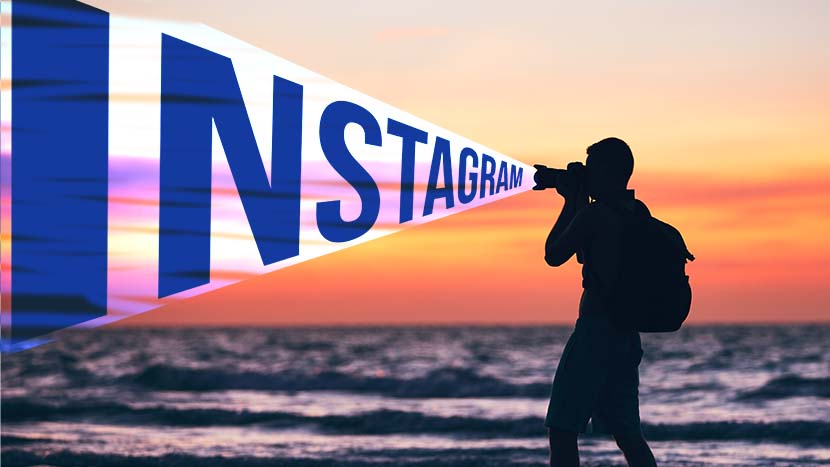 Why should a photographer have social media accounts?
There are 3 main reasons:
Quick photo sharing. Thanks to this social network, you can quickly demonstrate your skills to a large audience;

Feedback. The photographer gets instant feedback on their shots, so you can see what is popular and what needs to be worked on;

Search for clients. Instagram is great as a platform for finding new clients. If you understand how to promote a photographer's Instagram, then there will no longer be a need for third-party services and methods for promoting services;
What to do for an effective promotion of your account
Most photographers who promote their services on social media make the same mistakes. It should be understood that the promotion does not end when you buy real Instagram likes because this is only a preparation for further work.
Promotion of a wedding, personal or art photographer comes down to a few basic rules:
Set up a business account right away. With it, you will track statistics, which will help analyze the work done;

In the description, you need to put a hashtag with your name. This is done so that people can easily find you.

At least 10% personal photos. People need to know you by sight. Post selfies from the next shootings, take pictures with the models. And be sure to tell in the description something interesting from the place of the event. With professional photos you demonstrate your work, with personal photos you show yourself;

Be constantly online. The sooner you respond to a comment or direct message, the more trust you will inspire among customers;

Collaborate with hosts, DJs and videographers. Leave links to each other's accounts in your profiles under the photos. This will greatly increase the circle of your audience.
Advantages of the photographer's blog promotion
The target audience for a photographer's Instagram wants to see only high-quality pictures in their feed, so you need to know the following nuances:
Choose your photos carefully before publishing. You can not publish low-quality photos, as this will repel potential customers;

Decide on a topic and try to stick to one. This will not affect the promotion of the account itself, but will lay the foundation for the promotion of a personal brand;

Take pictures only with a professional camera, no matter how good your smartphone is;

Process all pictures manually, not with filters. You must be able to independently do the work that the customer will subsequently require from you;

Learn to make interesting captions for photos. They may not necessarily be large, but they should carry information that complements the picture. Try to make it in such a way that subscribers want to ask or answer a question in the comments;

Instagram promotion for a photographer is different in that the number of subscribers is not so important here. It is better to have a smaller number of viewers, but sooner or later ready to use your services;

Don't make every post a sales pitch. Post mostly photos that are just fun to share. This will create a loyal audience attitude, which will help to collect more likes and comments under photos.
Speaking of the number of audience, on Instagram it really is not so important. Moreover, the larger the audience, the less active it is. Right now, micro-influencers who have several thousand viewers are getting the most profit. In this social network, the activity of people is more important. Therefore, if you want to improve your account statistics, we recommend that you buy Instagram likes. This will allow new users to understand that your audience is active, which means you are posting interesting content.

Making the right profile
An account is a business card of a photographer. Here you need to place only important information and make it original and bright. Basic rules for creating a profile for a photographer:
Put a beautiful photo as an avatar;

Profile nickname should not contain many letters and numbers;

Write several ways of communication (in the best case, you need to specify instant messengers);

Put emoji in the description. They make it more colorful and readable;

Take some good

Stories

and save them to your profile. It's better if these posts contain short videos of your work so that people immediately understand what they are dealing with.
We hope this article helped you figure out how to promote your photographer account. We wish you success!