Most Entertaining Science Inspired Games
An interest in science is a healthy way to look at the world and, while some people might not realize it, there are a lot of science inspired games out there that are aimed at adults.
We have picked out some of the best of them below – which one are you going to try out first?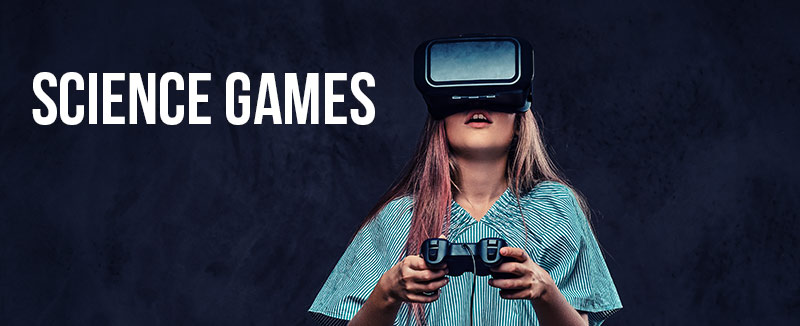 Main Assembly
This Steam release is one of the best recent science video games out there and, while it might look like it is aimed at kids, adults can get a lot of enjoyment out of playing Main Assembly too.
With three large sandbox maps, 20 levels and seven types of challenge sets there is plenty to do on Main Assembly, which lets players build almost anything they can think of.
There are 57 drone character cosmetics, as well as progression with 115 stars to collect, so there are rewards on offer for those who spend a lot of time making things on Main Assembly.
God Is A Geek, Rock Paper Shotgun and Forbes are among the outlets to have dished out positive reviews to Main Assembly, with the game also having a fast-growing community.
While there are some similarities to games such as Minecraft, there is enough difference about Main Assembly to make it stand out from the crowd.
Due to the fact that Main Assembly is currently in Early Access mode on Steam, players have a unique opportunity to contribute to the shaping of the game ahead of its eventual full release.
Science-themed slot games like Supernova
While Main Assembly provides a relaxing style of gameplay, others searching for the most entertaining science inspired games might be after more thrills and spills. 
If this is the case, then choosing science-themed slot games like Supernova might prove to be a fantastic option, giving players a chance to couple up their hobby with winning real money.
You can get first-hand experience with Supernova at Dogslots, where it is even possible to try out the title in demo mode, meaning there is no need to risk cash on spinning the reels here.
Quickspin's title is a unique of a five-reel and a three-reel slot, making it quite unlike any of the other science-themed slot games available to play at online casinos that we have tried out.
With 27 fixed paylines and betting options from 0.25 to 50.00, why not give Supernova a go?
Geocaching
People who like being out and about in the natural world should definitely try out geocaching. With millions of geocaches hidden around the globe, there is very likely to be at least one within an easy journey of your home.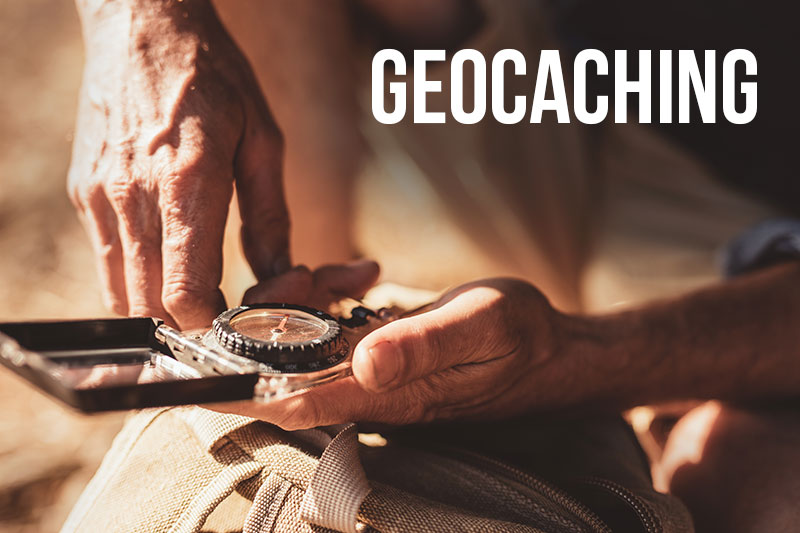 It can be anywhere
In geocaching, people use a Global Positioning System (GPS) receiver – a mobile phone can work for this purpose – in order to try to find the hidden geocaches.
The history of geocaching can be traced all the way back to Victorian times when a version of the hobby was known as letterboxing, but nowadays it has been given a more modern twist.
One of the best reasons to start geocaching is it can be a very social activity and a good way to meet new friends, while it is a science-based activity that provides fun for all the family too.
People who try geocaching often develop a direct interest in other areas of science, for instance ecology, as a result of exploring the outside world as part of the practice.
Kerbal Space Program
Like Main Assembly, it would be easy to write off Kerbal Space Program as being for kids before actually taking time to try out the game, which is also available via Steam.
But that would be a mistake as Kerbal Space Program offers something for everyone who has an interest in science.
In the game, players take charge of the space program, which is being run for an alien race that is known as the Kerbals. 
Science Mode is one of the three main parts of the game. In Science Mode on Kerbal Space Program, players have the chance to advance the knowledge of Kerbalkind by performing space experiments that offer the opportunity to unlock various types of new technology.
Kerbal Space Program has received overwhelmingly positive reviews on Steam, where more than 90 per cent of players have given it the thumbs up.