Northern Michigan - Life in the Clubhouse
The entire crew gets together every few months to film music videos and bond as a team.  We stayed in a beautiful logtreehouse in the woods working and playing.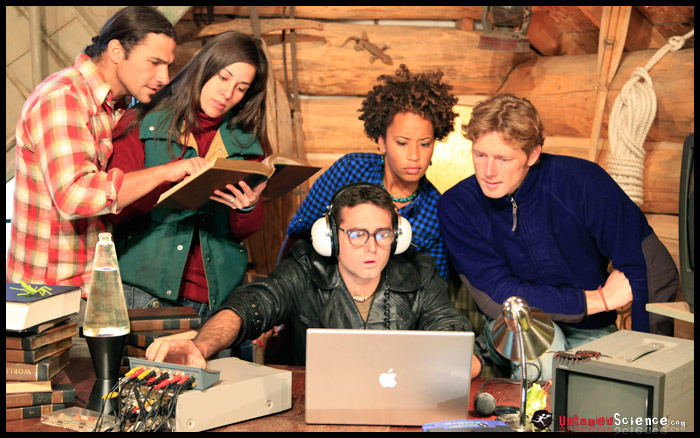 This is a shot of our set. Rob serves as central command and the crew works to get information from various places.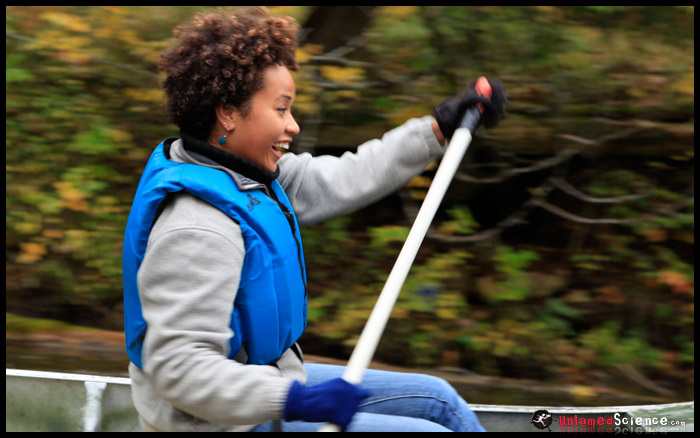 This was Danni's first time on a river in Michigan – but not her last.  She want's to paddle this same river in the dead of winter.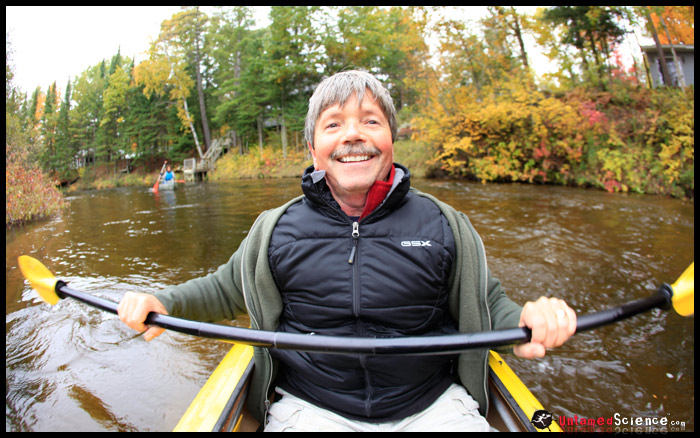 While filming a piece on Kayaking, Dan served as the cameraman's navigator.  We paddled 5 miles of pristine rivers in the area.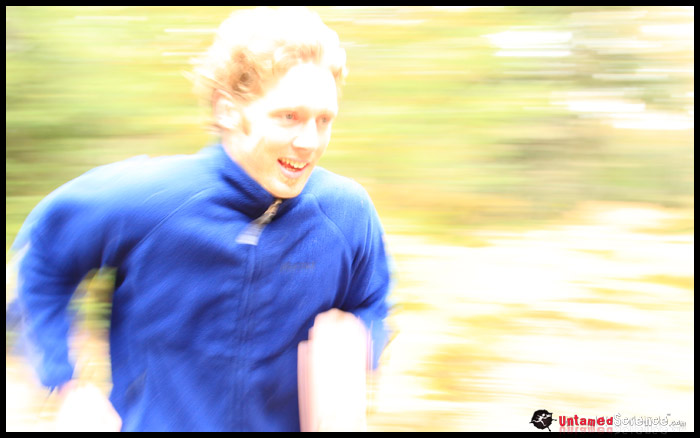 Many scenes include running through the woods.  Jonas of course loves this!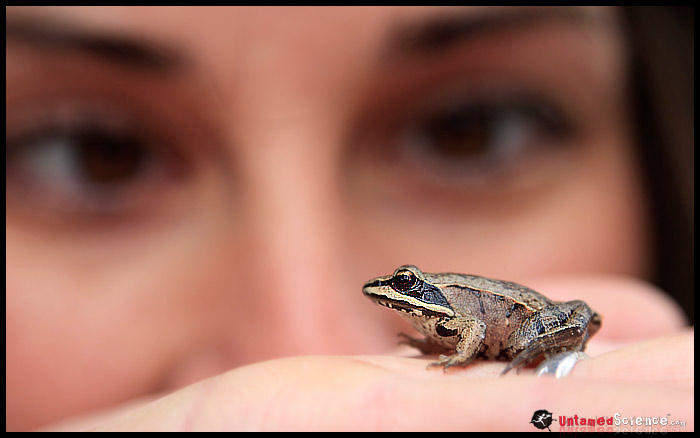 Haley found a wood frog in the area. In a few months this frog will be in freezing temperatures but survives because of a unique "antifreeze" in its blood.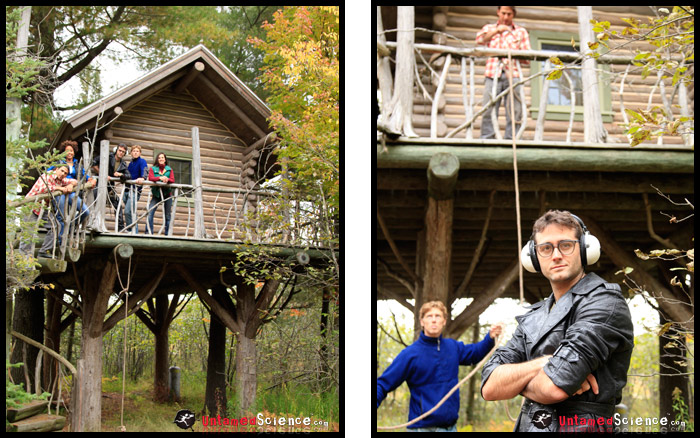 This is where headquarters is located!