Script Writing Tips for Your First Film
The modern era brings vast opportunities for those who want to create their films and spread them worldwide. By using an average-price smartphone's rear camera, users can capture stunning videos. Cutting-edge devices bring the opportunity to record videos in 4K just in a few taps. 
Moreover, users can edit their videos on smartphones or desktops. Fortunately, the Internet is a treasure-chest with tons of free educational materials. Also, it foresees the opportunity to publish videos online for free.
However, if you want people to enjoy your film and share positive feedback, you need to make a well-thought-out movie. The only way to do so is to create a professional script. If you have zero experience in writing scripts, follow the tips below.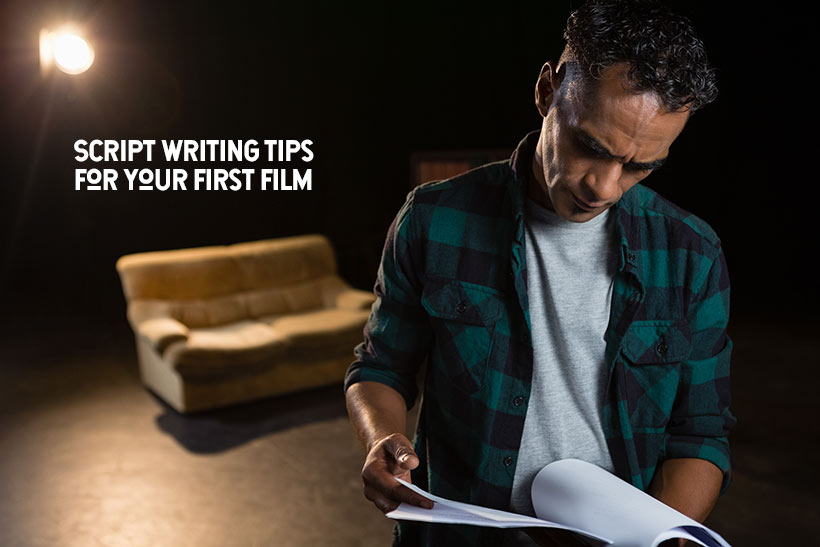 Check How a Script Should Look
A screenplay is not your vision of a further film and ideas that are written down. It is a document that describes characters, scenes, implies dialogues, etc. It should be well-structured and properly formatted. Thereupon, you need to take a deep dive into screenwriting and learn all ins and outs to create top-quality scripts.
Feel free to read different screenplays from other people to check out the way a screenplay should look. Explore the best scripts only to have a top baseline from the very beginning. Also, find a comprehensive screenwriting guide that will help you to create a top-notch script by following certain steps. 
Allocate Plenty of Time
Scriptwriting is a time-consuming process. It needs a lot of time for planning, reviewing, and draft editing. Being a novice in scriptwriting, you will also need a lot of time to learn writing skills and obtain new knowledge. However, if you're a student, you never should compromise on your education in college. Experiencing a lack of time for studying, you have to find a reliable homework help platform. Feel free to check the BestEssay review and discover if the site is worth its salt.
Develop a Strong Idea in your Mind
It's impossible to sit behind your table and write a stunning screenplay from scratch. Firstly, you need to have a well-developed story in your mind. You need to create characters, their dialogues, actions, and imagine scenes. A film script will help you arrange all the thoughts in your head and write them down. Consequently, others will be able to read about all your ideas. 
Note, a screenplay may imply information about angels and positions of cameras and lighting. All this information should be specified in your screenplay to transfer the picture in your head on paper.
Create an Outline
It is a very helpful stage of successful writing that every student knows. Most learners create outlines first, doing their assignments. It helps create well-structured papers and deliver ideas properly without a need to check some ExpertWriting reviews trying to get outside help. 
Creating an outline, you will mark all the crucial moments in your plot and arrange them properly. Further, you'll be able to expand all scenario twists in your screenplay and show them in more detail.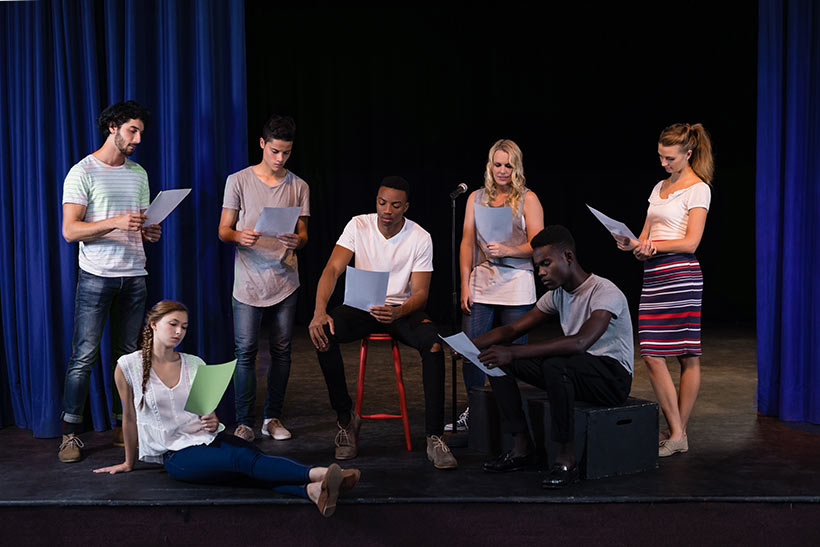 Try Writing Flash Drafts
Screenwriting may take a lot of time, especially if you like making everything perfect. Trying to make every act well-planned and described, you could make the writing process endless. In case you write your first script fast, try flash draft writing. 
This technique is also known as freewriting. It needs an author to write a large amount of text in a limited amount of time. In mere words, you have to write everything that appears in your mind simultaneously. Don't focus a lot on one scene and skip any possible mistakes in your drafts. You will polish them later.
This type of writing can also be used for writing academic papers by students. In case you're an undergraduate who decided to write an assignment by yourself, after reading the Unemployed Professors review, feel free to use this technique for writing the first draft fast. 
Avoid any distractions to concentrate on your thoughts. You can install app blocking software on your computer and use noise-canceling headphones to eliminate distractions while writing flash drafts. 
Common Mistakes To Avoid
A lot of people who write a screenplay for the first time focus on details too much. For sure, details are extremely important. However, it's vital not to overdo details in your script. Don't be shy about jumping into the middle of scenes in your scenario. It will help you avoid the time-wasting scenes when characters come to a particular place, wait in a line, walk on streets, etc.
Also, you need to show, not to tell. Characters in your scenario shouldn't talk about what they are going to do and why. They need to do and talk to each other like they would do so in real life. They can have their thoughts that shouldn't be revealed. People who will watch your film will need to analyze characters and their behavior by themselves.