The 10 Most Scenic PLaces in New Jersey
New Jersey sits right next to New York, widely considered one of the greatest states in the country and one of the most incredible cities in the world. It's a mecca for fashion lovers, intellectuals, and those looking for a little taste of big city life. In just the same way as the San Fernando Valley is often overlooked in favor of Los Angeles, New Jersey is considered by some (some who have probably never been there!) to be the ugly stepsister to the Big Apple. 
Those who have lived in New Jersey or spent any length of time there know that this comparison is wildly inaccurate and patently untrue! New Jersey, the Garden State, is a place full of warm people, excellent food, and truly incredible natural and man-made beauty. Some of the most scenic spots in New Jersey draw in tourists from all over the country and across the world. People come to hike, camp, sleep in luxury, and visit the wildlife and the great outdoors, and they are blown away by what they see every single time.
If you still don't believe us after all that, we'll prove it to you: we've curated a list of the ten most Instagram-worthy, jaw-droppingly gorgeous locations in New Jersey. These spots will change the mind of even the most cynical tourist, so read on!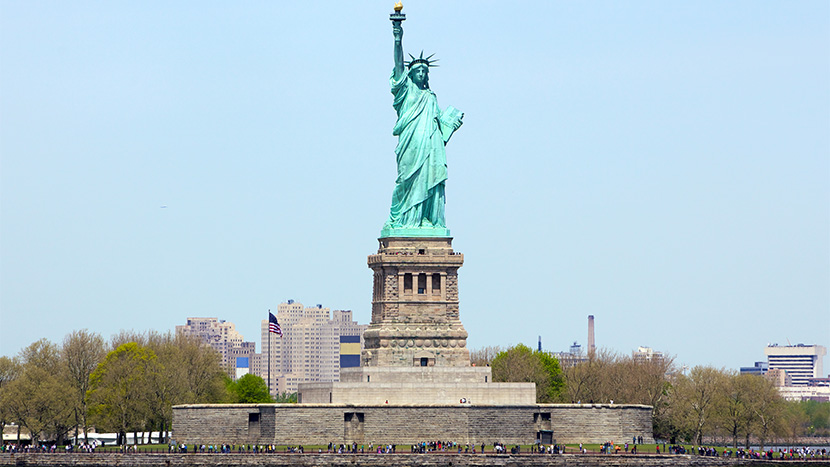 The Red Mill in Clinton.
Picturesque is the best word to describe this perfect little chunk of small-town America. The charming town of Clinton is only a little over an hour west of the famed Lincoln Tunnel, but it feels like a completely different planet. The Red Mill is the focal point of the little town. It dates all the way back to 1810 and has watched over the dam ever since its construction. The open-air museum that surrounds and includes the Mill is also an entertaining visit.
Sayen Gardens in Central New Jersey
Since NJ is known as the Garden State, we felt it only right to include at least one set of gorgeous gardens. If you're a flower fanatic, then Sayen Gardens is for you. You can feast your eyes on species from as far afield as China and Japan, along with around 500 different kinds of rhododendron and 1000 species of azalea. The gardens have been standing since 1912.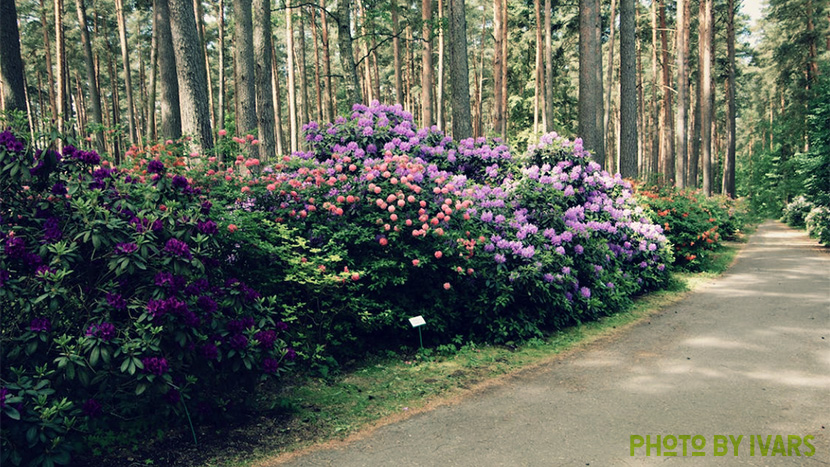 Baps Shri Swaminarayan Mandir Hindu Temple in Robbinsville
A Hindu temple is not a sight you'd immediately think of as being related to New Jersey, but this one's intricate details and fine carvings make it stand out as a must-see NJ location. Remember that this is a place of worship, so when you visit, you should do so politely and with reverence for the space. That said, the temple is a marvel built entirely of Carrara marble, where inner peace reigns supreme.
Allaire State Park in Allaire Village
Step back in time to historic Allaire Village and wind down in one of the loveliest parks we've ever seen. Take a ride on a vintage train or relax under the trees. The best time of year to stop by is Halloween, when the leaves have all turned, and there are a number of spooky events taking place in the park and village.
Paterson Great Falls in Paterson
Nature's splendor is on display here as the Passaic River thunders over a cliff framed by man-made metalwork. These falls consistently take visitors by surprise, as they are neighboured by the fairly industrial city of Paterson, but they are well worth a drive.
Image by James Wheeler via Pexels
William Heritage Winery in Mullica Hill
Call an Uber for this trip because you're going to want to do a little tasting! Second only to Napa, this family-owned vineyard easily competes with the most beautiful vineyards in the world and produces first-class wines. If you visit during the fall, you can take a hayride and pick a pumpkin in the spooky pumpkin patch.
Sunset Beach in Cape May
This beach, right at the southernmost tip of the state, is one of the best spots on the coast to watch a sunset. During the summer months, the sun dips below the horizon in a pool of molten lava that floods the sky. Take a picnic and your bathing suit and enjoy the fresh, salty air.
Hudson River Waterfront
This stretch of riverside walkway spreads from Jersey City to Hoboken and Weehawken, so there's no shortage of great spots to check out. Naturally, the views of the river are unparalleled, but you'll also be treated to a view of the Manhattan skyline from the right vantage point. Take a walk with your friends, and don't leave the pups at home; they're welcome here!
Barnegat Lighthouse
This old lighthouse and the state park that enfolds it are an excellent choice for a day or weekend getaway. There are hiking, swimming, and snacking options, as well as plenty of wildlife. The crown jewel of the area is the lighthouse and the panoramic view of the bay that you'll get from the top.
St Hubert's Chapel in Kinnelon
If you're an architecture or history buff, this one's for you. This Gothic chapel has been nestled on a secluded island since the 1880s and was built by a tobacco tycoon for his devout wife. The interior of the chapel features Tiffany glass windows and classic gothic architecture.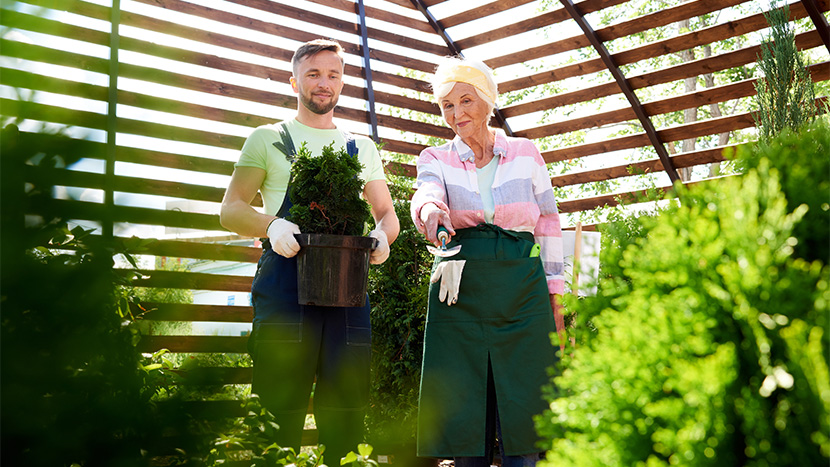 Wrap Up
As you can see, the Garden State has a lot to offer! Which location are you going to start with?