The Science Behind Progressive Jackpots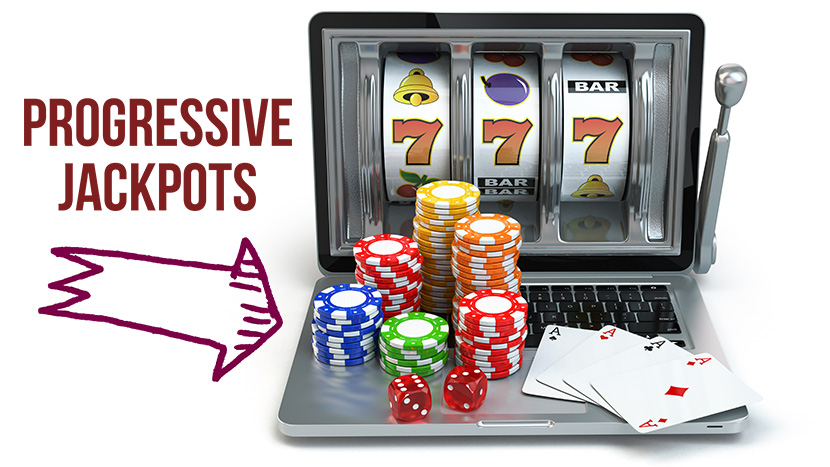 Whether you are new to playing slots or not, you may have heard the name progressive jackpot slots. That may leave you wondering whether you should play regular slot games or progressive jackpot slots. Chances are that you may not even know the difference between the two. In this article, you will learn their difference and the science behind progressive jackpots.
Regular slots also come with jackpots, and are commonly referred to as non-progressive jackpot slots. That is because their jackpots are fixed and are worth the same amount regardless of how frequently they are won.
Regular slots jackpots are smaller than jackpot slots. The amount is normally dependent on how much you wager. For example, if a slot comes with a jackpot prize worth 200x your wager, if you hit the jackpot, you will win 200x the amount you wagered.
On the other hand, progressive jackpot slots are more rewarding and lucrative among slot players. Progressive jackpots come with higher variance and your chances of winning are lower. However, the reward is more significant since lucky players can win life-changing amounts. Progressive jackpots have made many lucky winners instant millionaires.
What Are Progressive Jackpots?
Different online casinos host similar progressive games, which helps create a big network that can produce huge single jackpot amounts. Among the many reasons players flock online casinos to play slots is the great selection of progressive jackpot slot games available.
With slot machines connected throughout the world, progressive jackpot amounts continue to grow fast and exponentially. Every time a player places a wager on the game, the progressive jackpot increases in size. Once the jackpot is won, the prize will disappear and reset back to the standard, default level. It then starts growing over time as more players play the progressive slot game.
Since progressive slots are run over a network in various casinos, the same prize is availed at all the interconnected casinos offering that specific game. It means that the top prize may be won by someone playing at a different casino than the one you are playing at.
How Progressive Jackpots Work
All slot games work in the same manner. Players have to spin the reel to land a winning combination. Slot machines come with random number generators (RNGs) that are capable of generating thousands of numbers each second. Each number is linked to a different symbols combination. The random number generator determines whether a player wins or loses. Players can, therefore not predict whether they will win or not.
So, how do progressive jackpot slots work? They build up a big jackpot by taking a small percentage of every player's wager and put it in the progressive jackpot contribution pot. The pot keeps growing until a lucky winner lands the winning combination. Here is how it works.
The Contribution
For each wager a player makes, a tiny portion goes to a separate pot that is designed to fund the jackpot(s). the contribution is normally a small percentage of a player's wager. The wager goes to 'feed' the jackpot amount.
The Seed
Have you ever wondered what happens when one wins the jackpot and why it never starts from zero? Progressive jackpots are supposed to begin from somewhere since no player would bother playing a progressive slot game that comes with a $0 jackpot.
The starting point is known as the seed amount. It is what a casino or game supplier guarantees players. So, if a player won the jackpot amount and another one wins it the next second in another part of the world, he/she doesn't get $0 in jackpot prize. Each casino/game supplier has their seed amount. For example, the prize pool could be seeded at $1 million.
What Are the Chances of Winning a Progressive Jackpot?
You may have discovered that your chances of winning a progressive jackpot are not high. However, you should understand that your odds of winning are the same regardless of how massive the jackpot amount is. Don't be misled by the misconception that the bigger the jackpot, the easier it is to win it.
Your chances of winning a progressive jackpot stand at between 50 and 100 million to one. The chance of winning also depends on the game's variance and Return to Player (RTP) rate. However, there is some good news. It is easier to win a progressive jackpot than a lottery. Also, you don't have to spend a fortune to win a progressive jackpot since you can do so by simply placing a few cents as your wager. Since it is a game of luck, you can even win the ultimate prize by only spinning the reels once. Winning the jackpot only takes one lucky spin.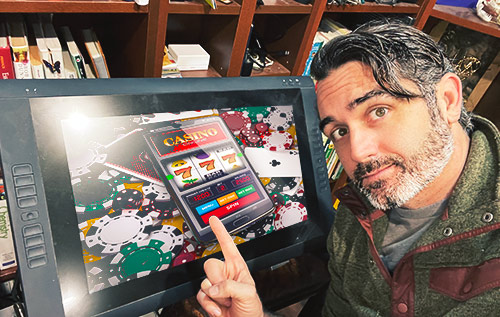 Largest Jackpot Payout
The largest jackpot payout in an online slot game made it to the Guinness world record book. It was a Mega Moolah jackpot win. Mega Moolah's jackpot starts at $1 million, which means it can make you an instant millionaire. 
The jackpot amount record has been broken yet again when another lucky winner walked away with €19.4 million in Mega Moolah jackpot prize. The money went to a lucky Belgian player in April 2021 while playing the Absolootly Mad: Mega Moolah slot. It is considered the biggest Mega Moolah progressive jackpot win in the history.
Conclusion
Progressive jackpots have become the in thing in the online slot gaming. Games such as Mega Moolah have made numerous people instant millionaires since they come with huge jackpot amounts.
The best part about progressive jackpots is that the science behind them is they are purely dependent on your luck. Also, you don't have to place huge wagers to win the jackpot amount. With as little as a few cents, you can walk home a millionaire. If you are yet to play progressive jackpot slots, you should give them a try. As you try your luck, may the odds be in your favor!