The Top Apps and Games for Science Enthusiasts
We live in a world where there is an application for almost everything. Using a smartphone or a tablet, people research anything from different species of fish to the latest science news. Then there are YouTube videos by experts on certain subjects and social media platforms for further information. Sometimes, though, especially when it comes to science, apps and games are a particularly useful resource.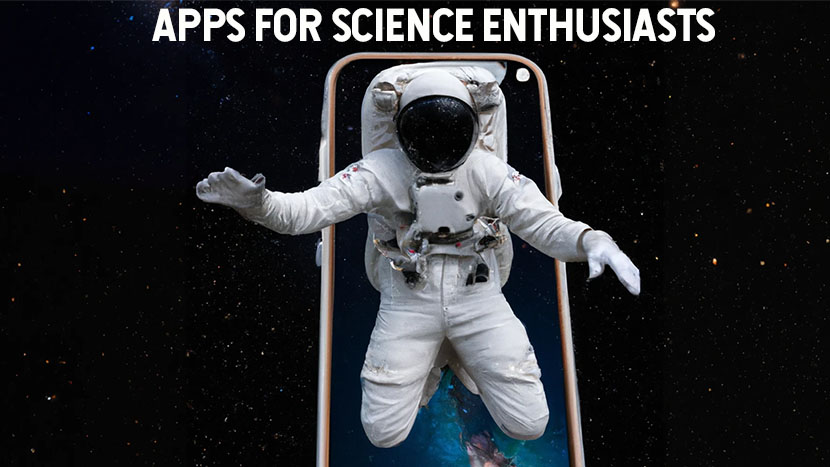 For many people, firing up a game or launching a science-based smartphone app is a great release from the trials and tribulations of life, alongside providing further education around a genuinely interesting subject. While people also play games like The Dog House and binge-watch the latest Netflix show everyone is talking about, diving into an app or a game on a subject they love is also a favored choice for many. When it comes to science, there are some great options out there, too. Let's take a look at some of them below.
Pokemon Go
Working alongside Professor Willow as you aim to catch and hatch as many Pokemon as possible, Pokemon Go is a great game to play, especially when factoring in its augmented reality offering. For science lovers, the opportunity to conduct research, evolve specific Pokemon, complete a variety of quests, and immerse yourself into a completely different world is mightily appealing. Overall, Pokemon Go is an innovative product well worth playing.

SLIDE–Numbers Brain Training
A multiplayer numbers game, SLIDE–Numbers Brain Training tasks players with achieving a targeted number in a number of steps, usually between two to five. Combining science and math knowledge, this particular game is not only fun, but it also enables you to tap into your logical and analytical skills as you aim to earn more IQ points along the way.
Little Alchemy
Mixing chemicals and conducting various experiments isn't recommended if you don't really know what you're doing. In fact, it can be extremely dangerous. If you're keen to do this type of thing, though, then download Little Alchemy beforehand to help guide you along the way. A clever and easy-to-use application, you can drag and drop a selection of elements and make combinations. Then, from there, the app will tell you what could occur with your chosen elements. For example, mixing air and water will produce rain. While this particular app is predominantly aimed at younger audiences, it can still come in handy for adults, too.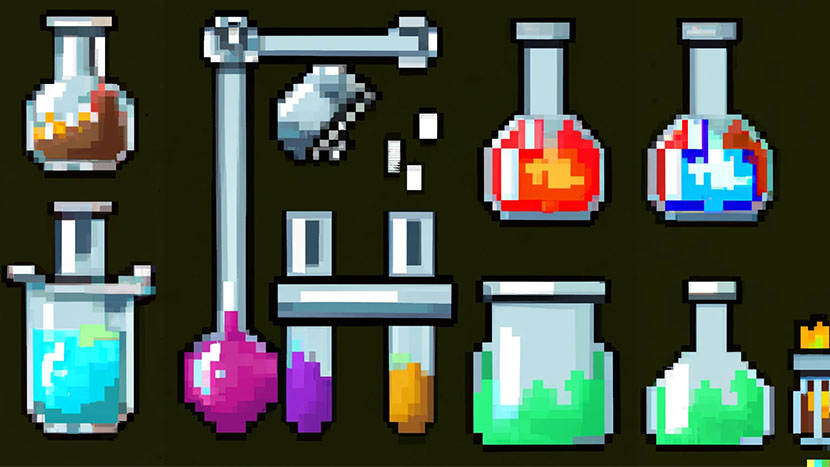 Daily Random Facts
Although Daily Random Facts isn't solely about science, you can set it up so it only features science-based information. When you do, you'll be treated to an interesting fact on a daily basis. Admittedly, they aren't always the most detailed snippets of information, but you'll probably learn something new given the sheer amount of them.
Periodic Table
If you're keen to learn the periodic table off by heart or you might need to refer to it throughout a typical day for work reasons, then downloading the Periodic Table by the Royal Society of Chemistry is a great idea. You can even customize the table depending on the specific elements you're learning about, alongside being able to tap on certain elements for detailed information on them. Additionally, there's really useful video and podcast content to supplement an already great app. Download the Periodic Table Quiz to put your knowledge to the test, too.
NASA App
Featuring an extensive selection of the latest NASA content, the NASA App is well worth downloading. From written content and thousands of images to digital representations of the solar system and videos of rocket launches, it features everything that NASA is currently up to.