What Can VR Software Engineers Learn from Live Casino Games & Player Interaction
Computer science and technology have brought us to a place where we can experience realistic games, interactions, and adventure from the comfort of our own home. Using VR technology, we can feel immersed in an experience, whether it is something realistic or totally out of this world. 
One thing that VR software engineers have to keep working towards in gaming is capturing realistic human interaction between players. At the end of the day, humans are social animals, so whether we are playing PVP shooter games, interacting on social media, or even playing live online casino games, we want to feel a realistic connection to our peers. So what can VR engineers learn from live casinos to create an immersive experience?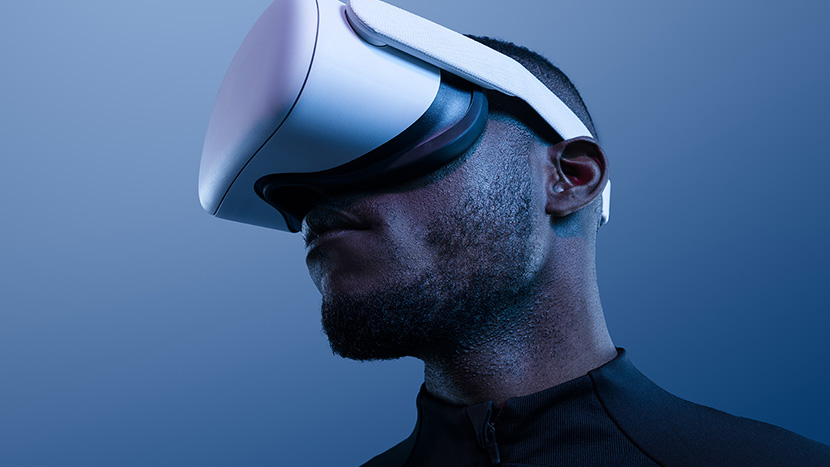 What are the key pieces of an immersive gaming experience? 
If VR engineers want to capture real experiences, they can take these key elements that online casino developers focus on to create the most realistic online game they can. 
Multiplayer capabilities 
Short and sweet, games are more fun with friends! Many Online casinos include multiplayer capabilities because people can feel like they are going to the casino together with someone they know. Developing a good multiplayer game is tricky, but data that has been collected from designers of live casinos can help teach us how to improve these capabilities.  
Expressions and movements 
Arguably, realistic movements and facial expressions are more important in gambling than in other online games, especially since facial expressions can be key to player's next move in poker. VR game developers can learn a lot from how online casinos have integrated avatars, online chat tools, and more into their games to bring them to life. 
Data and customer driven improvements
Good games are always improving, and the improvements that VR engineers will need to make as they develop their games need to be driven by real data and the customer experience. As casino games become ever more popular, and competition is on the rise, top online gambling companies have seamlessly integrated data driven improvements to help them soar to the top. 
Safety and security 
Since people bet real money at online casinos, they have to feel like their money, information, and personal data is safe in order to enter a platform. Those hoping to develop live VR games that people can trust can take the best general practices used by quality online casinos to build their own security protocols. 
Adapting to players
Real life situations can change based on actions and preferences, so a realistic VR game should too. For online casinos to be successful, they must be personalizable and adapt to the players actions. These elements are crucial to the best customer experience, and keep them coming back to play again. 
The issues with live gaming that are yet to be improved 
Like any recent technology, there are a few bugs that still need to be worked out when it comes to online casinos; some that will hopefully be improved with VR gaming. 
Smooth connections 
If users do not have the proper internet connection, the server has issues, or a glitch occurs, it can cause lagging in the game, which completely erases the illusion of being in the casino with other players. Servers need to be bug free and able to handle many users at a time. 
Realistic expressions 
Though animation and VR capabilities are getting better every day, they still aren't quite able to capture expressions, movements, and "ticks" of others during online gambling. As we mentioned above, being able to "read" other players is a big part of the gambling experience, so online casinos need to continue to work with designers and VR engineers to create the most realistic avatars for online play possible. Only then will people have a truly immersive online experience.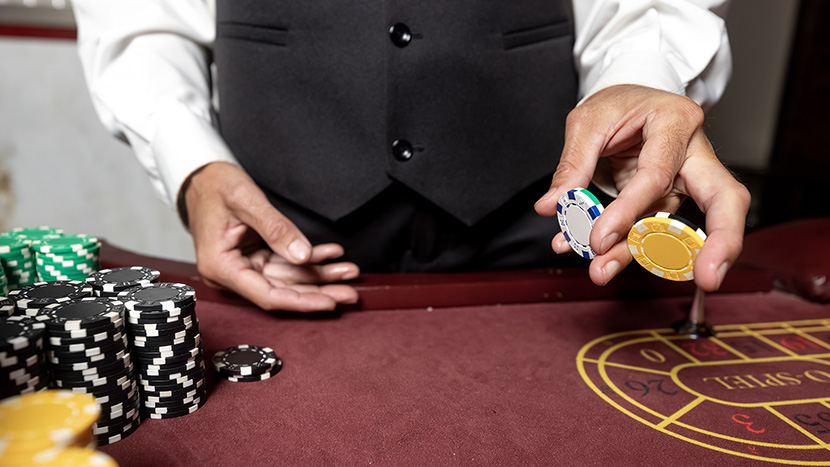 In Conclusion 
Online casino games are becoming more and more popular all the time, and they also get more immersive every day. The advancements made around immersive gaming experiences by online casinos can help VR engineers learn more about creating realistic live games; in turn VR technology can help live casino games become more realistic graphically and help players have a 360 degree view to enjoy. Soon, no doubt, players will feel like they are actually sitting in a real casino while they play from home!