What Is Environmental Engineering?
Engineering is a vast field that covers the science and technology used to design processes, equipment, and infrastructures. Engineering has many subdivisions, out of which one is environmental engineering.
Any person with the right scientific skills and a passion for helping keep the environment safe and protected can easily pursue a career in this field. Today, we shall look closely at what environmental engineering is, how people can enter this field and whether it is a suitable career path to follow.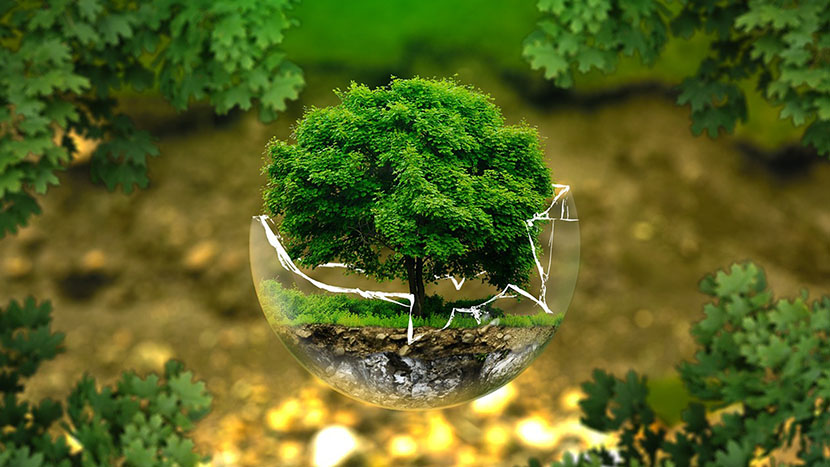 What Is Environmental Engineering?
Environmental engineering is a branch of engineering that focuses on protecting the environment we live in. It also focuses on how to improve the environment, the well-being of the planet, and human lifel.
Environmental engineers make use of technology to come up with processes and equipment that can be used to reduce waste, contamination, pollution, and toxins. A few things that environmental engineers focus on include:

Reducing soil, water, and air pollution

Ensuring proper waste disposal

Recycling and waste reduction

Reversing the damage that has already been inflicted
Even though environmental engineering is just a subdivision of engineering, it makes use of a ton of subjects to deduce ways human health and environmental health can be protected from damage. These subjects include chemistry, geography, hydrology, microbiology, math biology, geology, and ecology. Due to this, environmental engineering is also considered a branch of mechanical, civil, and chemical engineering.
Environmental engineers are required at all places where people live. Clean water supply, proper waste/sewage disposal, fresh air, and healthy soil are just some of the things that an environmental engineer must ensure.
Responsibilities
Environmental engineering degree holders help create the perfect processes, strategies, infrastructure, and equipment that can be used to reduce all forms of pollution. Their vast knowledge of engineering and science allows them to do this.
Areas they cover include water pollution, air pollution, soil contamination, recycling, waste and sewage disposal, clean energy, climate change, public health/wellbeing, and Earth's sustainability. Environmental engineers may have different kinds of job duties to fulfill based on their specialty, experience, and job requirements. These include:
Reviewing and creating environment reports

Getting required permits and ensuring industries/companies are following standard operating protocols

Taking soil, water, and air samples for testing

Calculating and deducing how the environment is affected due to residential, commercial, and industrial areas

Creating equipment and tools necessary to manage waste, control pollution, ensure sewage water treatment, and channel water reclamation. They are also responsible for creating processes, facilities, and systems that can help the environment.

Existing modification of processes, tools and equipment to reduce soil, water, and air pollution.

Studying hazardous substances, how such waste can be managed, and how contamination can be cleared up. This also includes deducing the origin of waste, contaminants, and toxins.

Checking existing machines/tools to see how effective, safe, and durable they are.

Facility/management system inspection, report generation, working with the government for new regulations, and investigation of environmental complaints.

Learning about the latest developments in environmental programs, new regulations/technology, and scientific research.

Studying the effects of new technology and advancements in the environmental engineering field.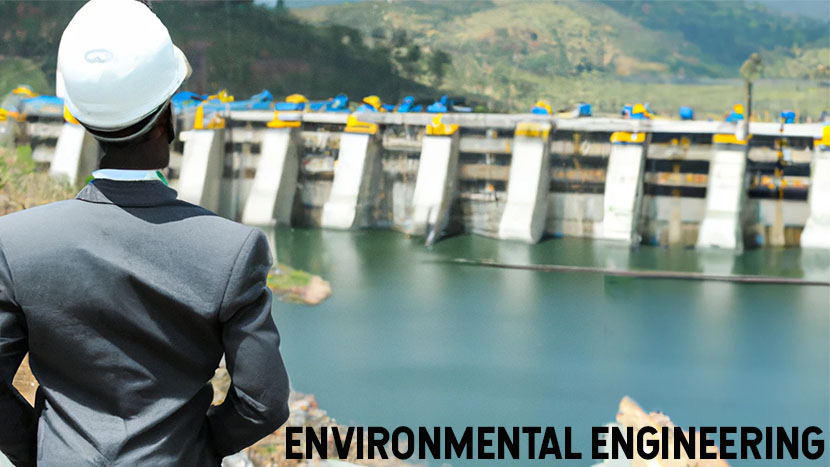 What Can Environmental Engineers Specialize In?
Environmental engineers can work locally, regionally, globally, or in a specific industry. Examples include planning a local water treatment system and focusing on global environmental issues like air pollution, water pollution, acid rain, ozone depletion, and climate change. Environmental engineers can specialize in one of the following:
Air Pollution Management
Candidates that specialize in air pollution work towards reducing gaseous emissions and deducing sources like vehicles, and gas stacks. These professionals also work on ways to reduce greenhouse gasses and carbon dioxide production.
Water Supply and Treatment
These professionals monitor the water supply in a region. They develop plans to purify, store and distribute water for safe consumption and use.
Environmental Impact Assessment and Mitigation
Engineers with this specialization deduce whether any developments or construction projects will affect a region's air/water quality, plants, animals, and habitat. They also work towards minimizing environmental damage.
Wastewater Treatment
These professionals create activated sludge systems, biological nitrogen removal systems, clarifier/disinfection systems, and processes to cleanse/reuse sewage water.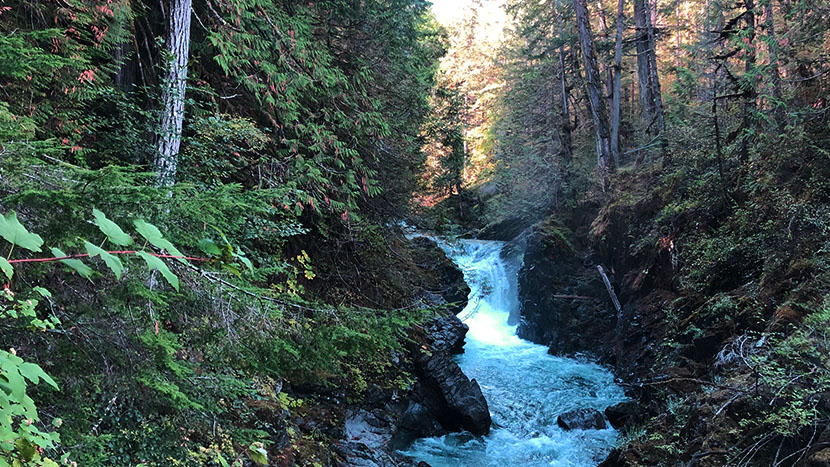 Work Environment
Environmental engineers often work full-time and may even need to input overtime duties to successfully meet deadlines. These engineers work in offices during project planning, permit acquisition, and report generation. They may travel for meetings with company heads/lawyers, for presentations, studies, research, and permits. Some engineers may even be required to work on-site at a construction location or industrial area for evaluation, inspection, and tests.
Environmental engineers must be excellent communicators and must be comfortable working as part of a team. They should be willing to collaborate with scientists, other engineers, researchers, businesses, lawyers, technicians, regional/urban planners, and governmental organizations. Common industries where you will find the most environmental engineers include consulting, agriculture, government, and the industrial sector.
Endnote
Environmental engineering is a great profession where you not only get to help safeguard the environment and people that live in it, but you also get to enjoy tons of new experiences and generate income with a sense of satisfaction.