Understanding the Science Behind a Good Website Design
Without web design, today we wouldn't be able to have the right websites that were made to either present ourselves or the things we do. It's worth mentioning that web design doesn't just throw things together to create a first-class site.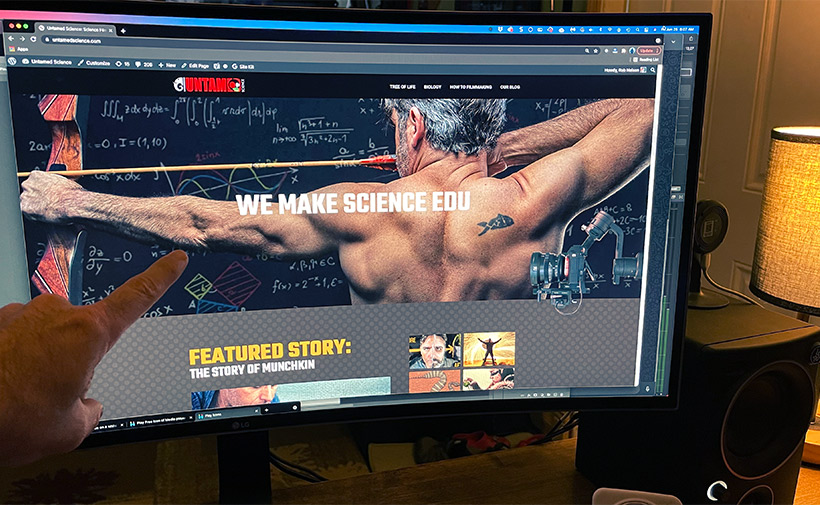 In order for web designers to provide people with a good user experience, they need to develop web pages that feel fluid and smooth. It's of huge importance for them to meet the expectations and desires of users.
The whole goal behind it is to create an engaging page that has a purpose. That's not going to force people to aimlessly click and eventually give up, but to stimulate them to come face to face with what the website has to offer. What else is there to know?
How Web Design Can Tell Your Story?
Website Purpose
When you're creating your website, you need to think about people who are going to visit it and figure out ways it is going to accommodate the needs of these individuals. That's why you must have a relatively clear intention on every single page in order to help users interact with everything you have to offer.
Have you determined the purpose of your site? Do you want to create something that is going to provide users with some basic information on a certain topic, such as "How to guide", or do you want to develop something that is related to entertaining things, like celebrities, sports, traveling, etc?  
Every single website has its own purpose, hence, it's of huge importance to determine it before you even begin creating a web page. Here are some of the most common core purposes, that practically every site has:
Depicting Expertise

Building A Solid Reputation

Generating Leads

After Care And Sales
How Does It Have To Be?
Sometimes being simple is the best solution in the world. You do not have to be the most experienced web designer to reach people. On the contrary. With a number of useful tools, some skills, and creativity, you'll be able to gain as many users as you want to.
How can you do so? There are so many awesome website builders and one of them is the Google Sites website builder that can help you easily build your very own web page. Luckily, there are many sources of information that can provide you with useful tips when it comes to it. If that doesn't seem like your cup of tea, search for other options. Now, when it comes to visual aspects, you need to put something that is going to be effective. It revolves around color, type, and imagery. 
As far as the color is concerned, you need to choose a color palette that is perfect for your brand and if you choose the right one, you'll be able to impact consumer's behavior toward your brand. Make sure you do not use more than five colors and ensure to apply complementary colors because they usually work very well. If you create a nice color combination, you are going to increase engagement and make people feel good while they are browsing.
When it comes to typography, it is also one of the most essential elements of your web page. It acts as the visual interpretation of your brands' voice. Bear in mind that you shouldn't employ more than three different fonts on your site.
Even though they are one of the most important elements of the website, images are often overlooked. It shouldn't be that way due to the fact that they can be extremely inviting and something that users notice immediately, as soon as they enter a certain site.
Therefore, they must look good, professional, and enticing, because if they don't, your web page is not going to look either. Choose images that are convincing and warm and that are going to be able to properly describe you, your products, and your service.
And The Most Important Thing…
The Content
This is for sure the most crucial part. Web design prioritizes content because that's the reason why people are visiting your site. You have to create something that is easy to comprehend and digest.
Having a web page that is easy to browse and maneuver is the best thing a person can experience when it comes to this topic, hence, you should focus all your attention on a layout. Perceive content as the answer to all consumer's questions.
They have entered your site so they can find solutions, overcome some obstacles, and maybe (if you're selling something) become your loyal buyer.  That's precisely why content simply must be readable and understandable, otherwise, it is going to push people away and force them to turn to other web pages.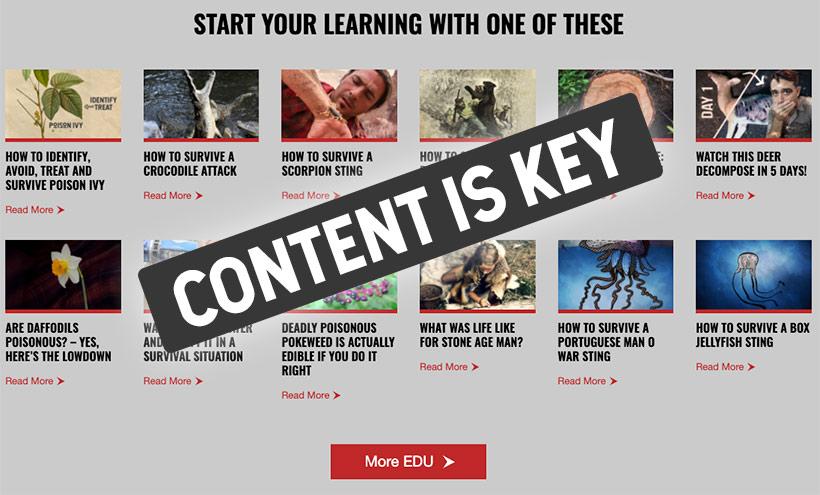 Today we discussed some of the most important factors when it comes to web design. As you can see, the whole point of it is to convey a certain message and if you focus on all these previously mentioned elements, you'll be able to do just that.